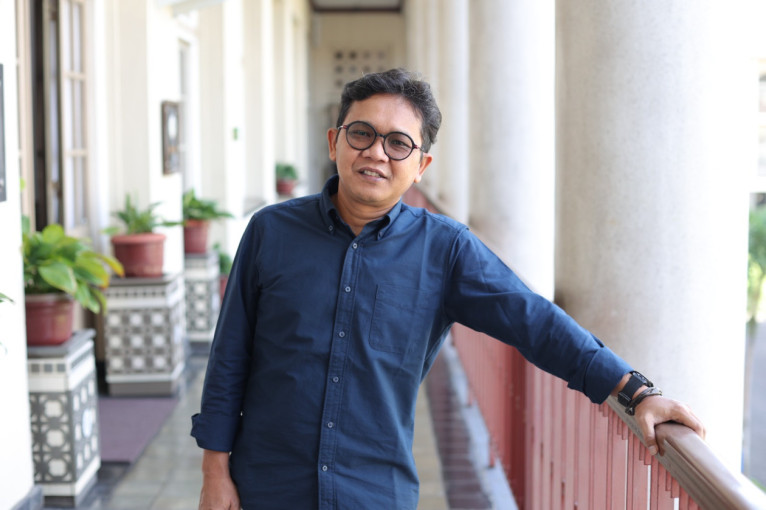 UGM Vice-Rector for Student Affairs, Community Service, and Alumni Dr. Arie Sujito has been elected Chair of the Indonesian Sociological Association for 2023-2027.
Dr. Muhammad Iqbal Latif, a sociologist from Hasanuddin University, was selected as the association's secretary-general.
Both were elected during the 9th Congress of the Indonesian Sociological Association held at the University Club (UC) Hotel at Universitas Gadjah Mada from August 25 to 27, 2023. 
The congress included seminars and workshops titled "Democracy and Citizenship Transformation in the Digital Society Era."
Members and non-members attended this congress, including academics, practitioners, researchers, and students. 
The event aims to discuss the development of democracy and citizenship transformation in the digital society era from a sociological perspective and identify various challenges and issues.
It began with the launch of the association's membership cards and the awarding of honorary and special honorary members. 
The highlight of the activities was a national seminar, which took place on Saturday, August 26.
Speakers at the seminar included Dr. Yahya Cholil Staquf (Chair of PBNU), Mohammad Ramdhan Pomanto (Mayor of Makassar), and Professor Siti Ruhaini Dzuhayatin (Expert in human rights and gender at the Faculty of Sharia and Law, UIN Sunan Kalijaga).
Dr. A. B. Widyanta (Executive Director of the UGM Social Research Center) served as the seminar's moderator.
Author: Agung Nugroho
Photographer: Firsto