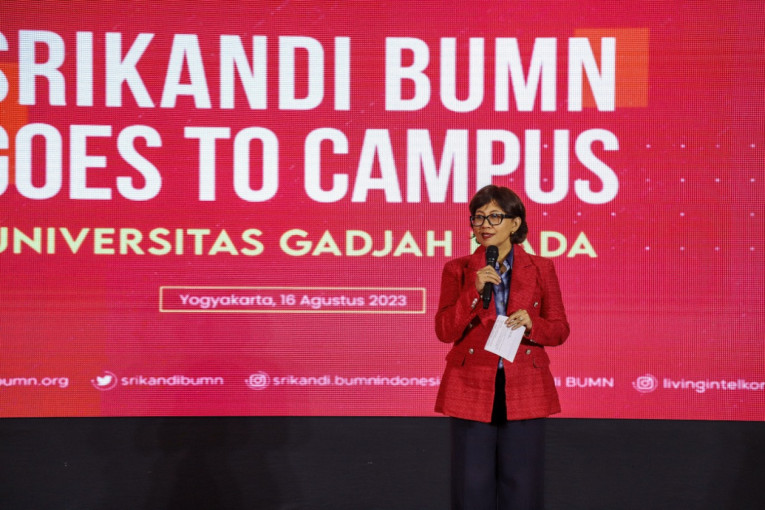 The Rector of Universitas Gadjah Mada (UGM), Professor Ova Emilia, MD, affirmed that UGM graduates are now predominantly women.
She mentioned that the average percentage of female graduates in every graduation ceremony reaches 54 percent. This reflects the achievement of gender equality at UGM, where women have a broad opportunity to access higher education.
The rector added that gender equality, held as a core principle at the university, is an appreciated aspect of inclusive policies. 
"At UGM, in every graduation ceremony, there are always more female graduates than male graduates, with the percentage consistently exceeding 54 percent," the second female rector to lead UGM said in her address at the Srikandi BUMN Goes to Campus on Wednesday (August 16).
"This indicates that more women are pursuing higher education at UGM, showing a wide-open opportunity for them."
The rector emphasized that Indonesia's recognition of gender equality has gained attention from foreign countries. She shared that she was specially invited to Japan to discuss gender equality in Indonesia. 
"Japan invited us due to the perception that gender equality is higher and better in Indonesia, where men and women hold equal positions. In Japan, women are still rewarded less than men. However, in our country, competency determines one's right, regardless of gender," she explained.
Director of Enterprise and Business Service at Telkom Indonesia Venusiana mentioned that state-owned enterprises (BUMN) target achieving a 25 percent female leadership ratio by 2023. 
"At Telkom, we have already achieved 30 percent female leadership, exceeding that target," Venusiana said.
During the event, Venusiana invited female students from UGM to work at state-owned enterprises, especially Telkom. She highlighted that state-owned enterprises aim to create 120,000 digital talents by 2023, with a goal of 200,000 talents by 2024.
Director of Finance at Perhutani Dewi Fitrianingrum mentioned that millennials currently comprise 65 percent of the BUMN workforce and are targeted to make up 80 percent of the workforce as part of the effort to achieve Indonesia's 2045 Vision (Golden Indonesia 2045). 
"We want this transformation to support economic development towards Golden Indonesia 2045 by producing a talent factory and enhancing BUMN competitiveness," the finance director concluded.
Author: Gusti Grehenson
Photographer: Donnie