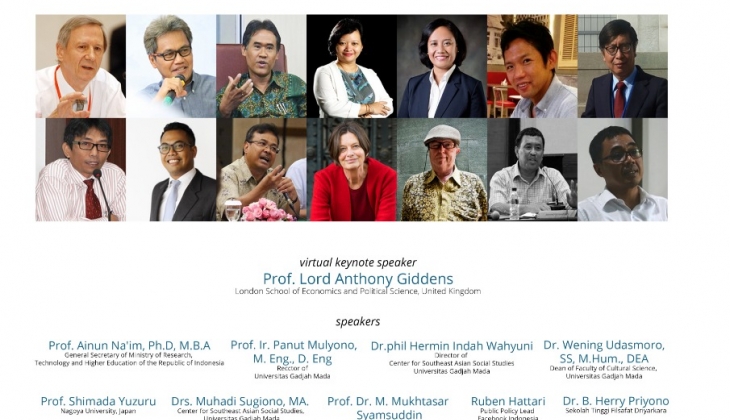 | | | |
| --- | --- | --- |
| Commite | : | Pusat Studi Sosial Asia Tenggara Universitas Gadjah Mada |
| Location | : | Balai Senat & Sekolah Pascasarjana UGM |
| Contact | : | soss.pssatugm@gmail.com & +62 822 2669 9331 (Nitya) |
| Website | : | http://pssat.ugm.ac.id/soss// |
| Event | : | Tuesday,04 September 2018 - Wednesday,05 September 2018 |
[CALL FOR PAPERS]
INTERNATIONAL SYMPOSIUM ON SOCIAL SCIENCE 2018
Knowledge is a product of political policy. In addition to pointing out that science is always social and historical, the fate of social science in Indonesia respectively has been strongly influenced by the dynamics of power seizing within the elite circle. How and where social science is positioned?
We invite you to submit abstract for an international symposium titled "Social Science in the Age of Transformation and Disruption: Its Relevance, Role, and Challenge".
Selected papers will be published for a special issue at IKAT journal: jurnal.ugm.ac.id/ikat/index.
Please send your abstract to ugm.id/sosssubmission no later than June 27, 2018.
For further details, please visit our website: pssat.ugm.ac.id/soss.