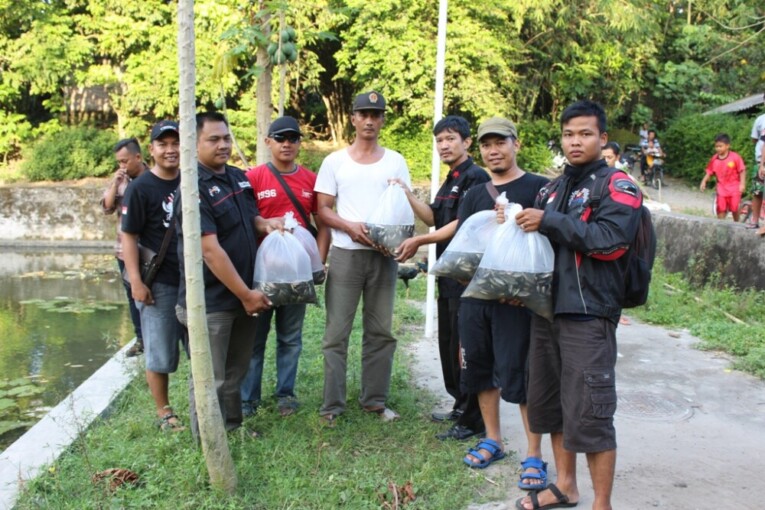 YOGYAKARTA – Members of Universitas Gadjah Mada academic community who join the RX-King motorcycle community group (Gadjah Mada King Society/Gamkis) have made a community project that distributed tilapia seeds to the people of Deresan and Ngemahan in Bantul regency last week to mark their fifth anniversary.
Nugroho Hadi, committee chairman, said they also run a motor contest to celebrate the anniversary, also hosting a musical performance to the people of Bantul.
Dawiyanto, chairman of Gamkis, said they invited other motor enthusiasts from Java and Kalimantan, attracting as many as 5000 participants.
Gadjah Mada King Society routinely hosts community projects such as planting 1,000 trees on the slopes of Mt. Merapi.