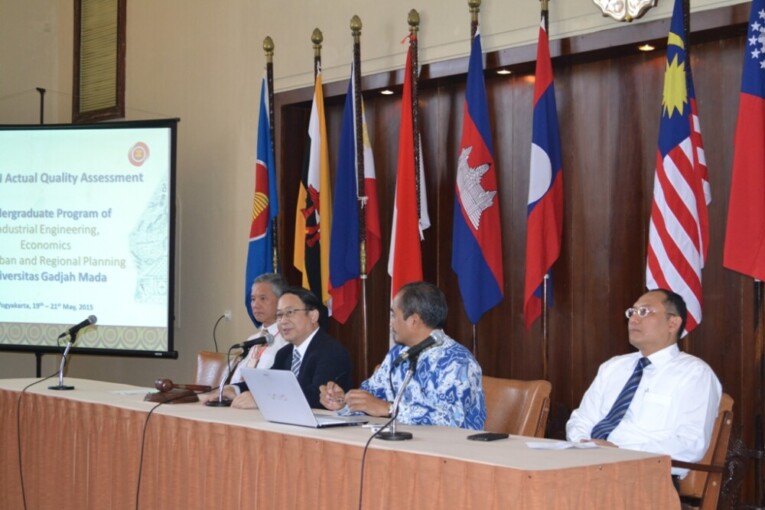 YOGYAKARTA – Three of Universitas Gadjah Mada's study programmes are being assessed by the ASEAN University Network on Higher Education for Quality Assurance (AUN-QA). The three are Economics, Industrial Engineering, and Regional and City Planning.
So far, up to 17 of Universitas Gadjah Mada's study programmes have been assessed by the AUN-QA. Vice-Rector for Academic and Student Affairs, Prof. dr. Iwan Dwiprahasto, M.Med.Sc., Ph.D, said that annually UGM would propose between 6-7 study programmes for assessment.
"UGM is committed to having assessment for quality improvement," he said
Assessor chairman, Prof. Dr. Tan Kya Chuan, said the AUN-QA is the only assessment accreditation model in ASEAN. "This time the assessment involves six assessors from Thailand, Singapore and the Philippines," he said.
He added the benchmarking includes programme quality assurance, learning system and professional development.