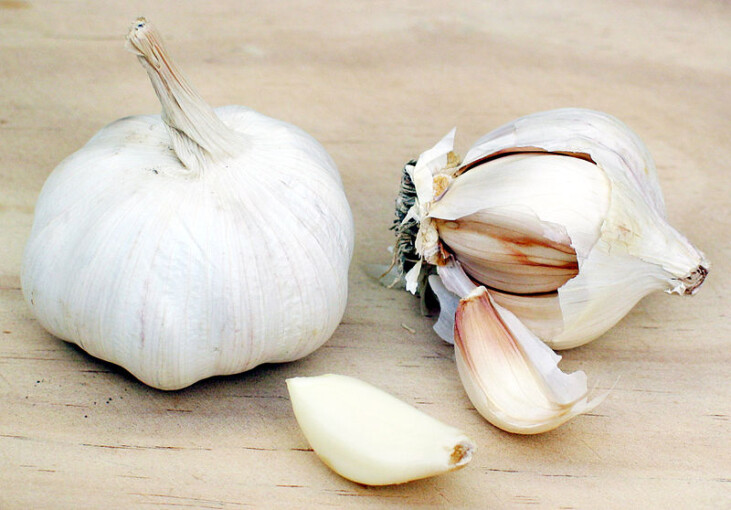 Cancer of the tongue poses a threat to Indonesian people. The number of patients of this type of cancer continues to increase each year. One of the causes of this disease is smoking. According to WHO data in 2008, Indonesia ranked third in the biggest number of smokers in the world.
"The number of patients of tongue cancer keeps increasing while the number of smokers in Indonesia is high. Here, there are only five provinces free from tongue cancer," said Ulfah Hermin Safitri, UGM Dental student on Wednesday (3/6) on UGM campus.
Ulfah and fellow students: Riska Firma Nawangsih, Naida Dwi Noviyanti, Fitria Nuraini, and Diyah Apliani were inspired to conduct a research in anti-cancer drugs, which brought them to the garlic. The research is done for the Student Creativity Programme 2015, supervised by drg. Tetiana Haniastuti, M.Kes., Ph.D.
"Containing allicin as anti-inflammatory and anti-cholesterol, garlic is known to be able to prevent the development of cancerous cells due to its capacity as anti-proliferation agent and induction of apoptosis (programmed cell death) in cancer," she explained.
These students made garlic into garlic ethanolic extract which – at 7,12-Dimetilbenz[a]antrasena (DMBA) amount – they injected onto the sides of mouse tongue. After five weeks, the tongue cells experiencing a pre-cancer phase, the extract is then given with a 50mg/ml concentration or 500mg/ml everyday for one week.
The test shows that the extract has the anti-poliferation effect to cancerous cells of the tongue by triggering the suspension of cell cycle at G2/M stage. "Induction of apoptosis occurs in the cancerous cells of mouse tongue, which means that the garlic ethanolic extract can inhibit cancer growth," she said.
Diyah Apliani said this was a preliminary test that had not been tested on humans yet. "We still need to develop the research further so as to make the best use of garlic as agent of anti-toungue cancer," she concluded.