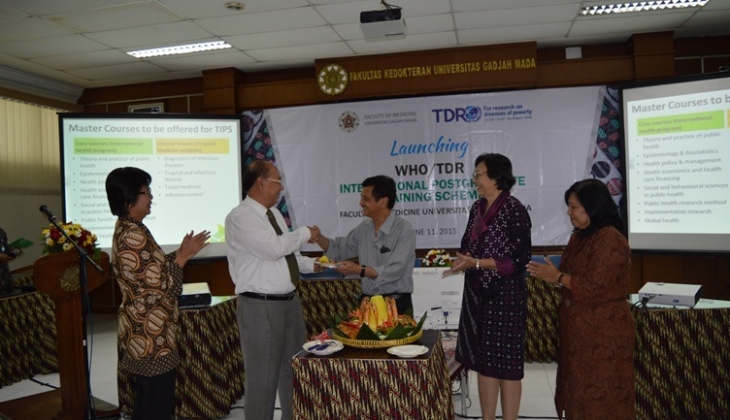 Faculty of Medicine of Universitas Gadjah Mada has been elected to manage international scholarship programme for graduate and doctoral levels offered through the WHO-Tropical Disease Research (TDR). The scholarship is intended for students from countries with mid- to low level incomes, such as Bangladesh, Bhutan, and Sri Lanka.

The person in charge of the programme, Prof. dr. Adi Utarini, MPH., M.Sc., Ph.D, said the programme focused on implementation research that supports identification barriers in health systems and ways to overcome them.

"The implementation research can come in policy, strategy, or technology," said Utarini on Thursday (11/6) in the Faculty.
She explained that UGM is the only Indonesian university elected to manage such programme along with six other universities from Bangladesh, Columbia, Africa, and Lebanon. The first batch of the programme will last four years with a total of 50 students.

"For graduate level each year we receive up to 16 students and doctoral level five," said Utarini.

Adi Utarini added registrations start from 15 June - 31 July 2015. Scholarship recipients will be monitored through TDR Global alumni and stakeholder platform that will be launched next year.

Chairman of WHO-TDR Scholarship, dr. Yodi Mahendradhata, Ph.D, said since its establishment in 1946, Faculty of Medicine UGM has continued to increase public health through education, research, and community service.

Dean of the Faculty, Prof. dr. Teguh Aryandono, expressed his pride that the Faculty can play a bigger role in educating graduate students in Asia Pacific region, which is in line with the vision of the Faculty as an international standard faculty that is innovative and excellent.