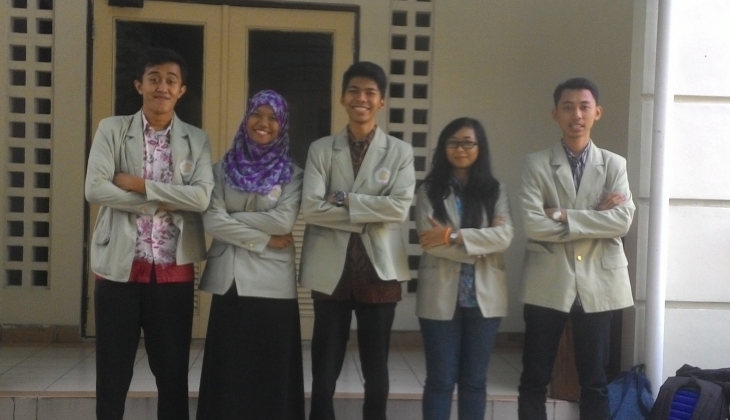 Amidst the scarcity of gas tubes and increasing prices, five UGM students in Network Technology have produced I-CLOUDER or Integrated Carts Local Food and Microcontroller, specially made for streetfood sellers.

"This tool uses solar power, controlled by Arduino-based microcontrollers. Through solar cell, I-CLOUDER uses Turbular Heater for the heating as stove alternative," said Bagas Prakasa, team chairman, at UGM, on Friday (3/7).

Along with his fellow students, Arief Noor R, Indri Damayanti, Adiesta Ega, and Khoerul Anam, Bagas explained the gas scarcity and price increase would directly affect streetfood sellers due to the increasing operational costs.

"Hence, we made the I-CLOUDER, this tool can set the heat in the pan automatically based on actual need," said Bagas.

Going into details, Arief Noor Rahman said the I-CLOUDER starts from solar cells that traps the solar power and transfer it to the the accumulator and stores it. Charging Controller will monitor it while the power will be used to turn on the Box Controller which contains electronic components and Arduino. Turning on the Turbular Heater, it uses Inverter to convert the DC to AC.

"Sensor LM35 will detect the surrounding temperature that will be displayed on the LCD. It will relay information to stop it once the required heat has been achieved," he said.

Khoerul Anam added the I-CLOUDER solar power energy is environmentally friendly and independent as it does not depend on government's policy in energy.

"This tool is more efficient as the heat is adjustable. As a project in Student Creativity Programme, we hope this tool can be applied not only for streetfood sellers," said Khoerul Anam.