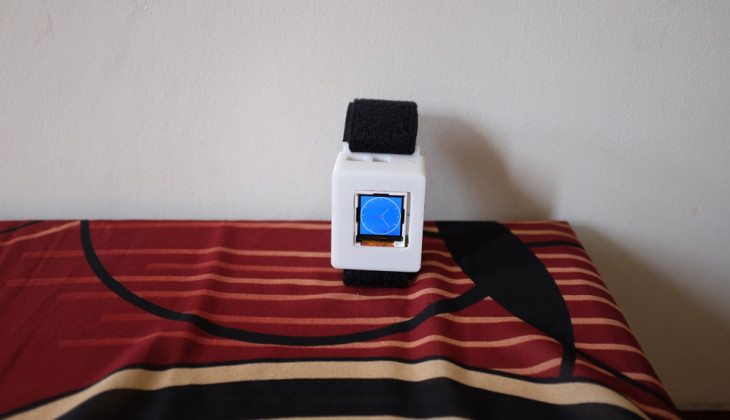 Carpal Tunnel Syndrome (CTS) is a disease often reported at developed countries. This occurs due to pressures on medianus nerves and carpal tunnel. Therapy is needed for CTS to heal the disease, such as infrared radiation, bandage, muscle therapy, or surgery. All of these need to be done in hospital. Not all hospitals, however, have the facilities to do so.
Due to this problem, several students of Universitas Gadjah Mada (UGM): Muchammad Ilham Maulana,Irfan Dwiki Bhaswara, Verly Fazlurrahman, Septiana Rizki Fauziah, and Sharfina Kumala Dewi Yusuf, develop a technology to deal with the problem. They made a portable tool for CTS therapy.

"We were trying to find a way to give therapy to CTS patients non-invasively and cheaply," said Ilham Maulana on Friday (3/7) on campus.

The tool by the name of Automatic Treatment for Hand Carpal Tunnel Syndrome (ATTRACTS) consists of electronic components, digital module, and electronic circuit specially designed for people with CTS. It looks like a watch so it is easy to wear.

Ilham Maulana said ATTRACTS would train the carpal muscles to be flexible and free from pain and numbness. The training model is incorporating carpal muscles training with activities normally done such as playing games and changing the slide on laptop presentation.

"This therapy tool uses muscle sensor, accelerometer, and gyrometer, installed in muscle body, thus the electrical phenomenon in the muscles can be seen on the screen," he said.

Septiana added with this tool, someone's ability to move their muscles can be assessed; hence therapy can be done until patients can move the muscles normally.