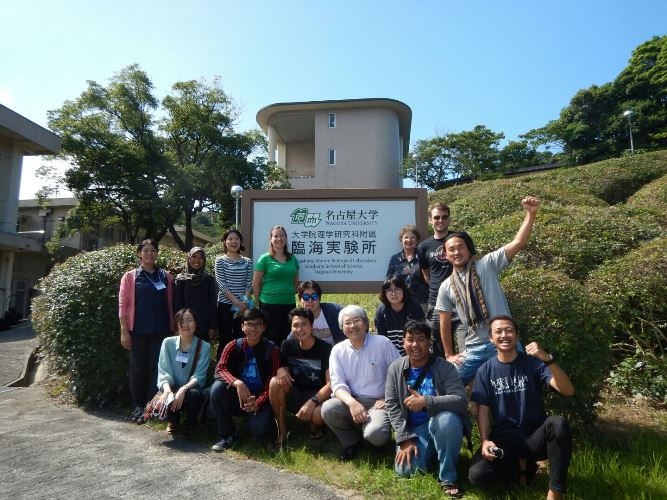 Four Universitas Gadjah Mada students in Biology have participated in the International Summer Course on Advanced Marine Biology; they are Gregorius Altius Pratama, Ida Asyari Utomo, Alfian Bani Kusuma, R. Aditya Aryandi, and I Made Oka Riawan. With the theme of Advanced Marine Biology, the event ran from 29 June – 10 July in Sugashima Marine Biological Laboratory.
Ida Asyari Utomo, team chairperson, said the International Summer Course was an annual event hosted by Sugashima Marine Biological Laboratory and Nagoya University. Participants are asked to develop research study in basic science.
They meet experts in marine biology, molecular biology, and taxonomy, and participants from the U.S., Japan, Korea, and the U.K.
"The Sugashima Laboratory, under the supervision of Professor Hitoshi Sawada, concentrates on study on the mechanism of self-compatibility, and non-self-compatibility as well as the mechanism of introduction to initial process of reproduction using Ascidian animal model or sea squirt," she said.
Vice Dean for Cooperation and Alumni of Faculty of Biology, Dr. Endang Semiarti, M. S, M. Sc. said the institutional cooperation between UGM and Nagoya University had started in 1995 in the form of program student/staff exchange, research collaboration, etc.
"The International Summer Course is very comprehensive, able to support the students in their efforts to always develop Biology that can benefit the nation, especially in terms of marine biology," she said.