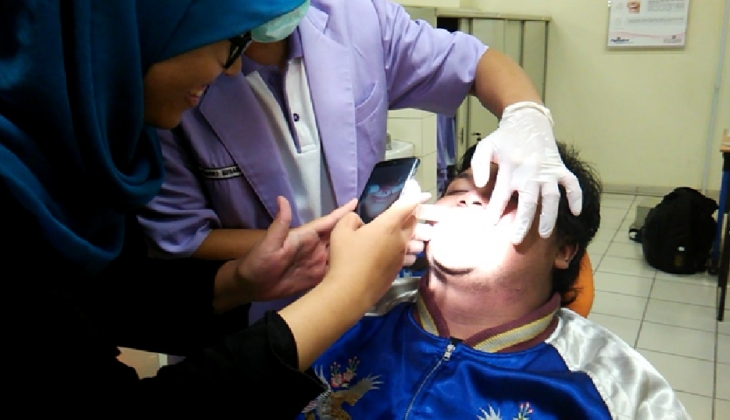 Missing teeth can be replaced by artificial teeth. It is, however, tricky to determine the colour of the articial teeth to make it identical to that of the real teeth.

Usually, dentists do this manually using tooth shade guide. It is, however, ineffective. This fact has urged five students of Universitas Gadjah Mada to develop an application that enables dentists determine the colour of the fake teeth. It is Alfira Harifi, Zahratul Iftikar, and Yudhistira Pradiptya, dentistry students, and Dwi Prasetya and Damar Adi Prabowo, computer students, that made the android based Tooth Shade Guide Obutive application.

It is an easy application. By opening the app and press the 'add' button, the interface camera will snap a picture of the real dents. The photo will be cropped to one dent and will produce a scale of the dent colour.

"The result of the colour scale can be stored, adding the identity of the patient. It is integrated with our server with the domain obutive.com," Alfira said on Tuesday (14/7) on campus.

Alfira said it took them three months to make the app. In the future they plan to make Obutive downloadable at Play Store and users can log in in their website.