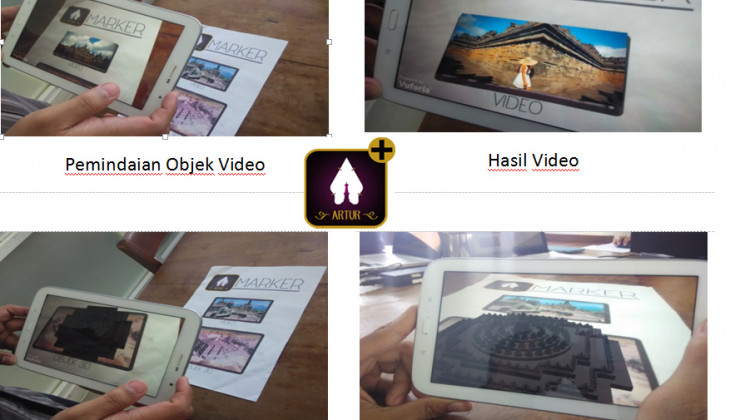 Travellers sometimes find it difficult to get information on their tourist destinations. But, now, there's an application - Augmented Reality for Information Tourism or Artur – that is able to provide information to travelleres. It is developed by Tourism and Electrical Engineering students from UGM Vocational School: M. Hikam Hidayat, Swakresna Edityo Murti, Wakhid Rahmaning Nugraha, Rizqi Prasetiawan, and Naili Nahriyatul Ulya.

Rizqi said Artur was developed following the complaints raised by travellers to Yogyakarta about the limited information on tourist destinations in Yogyakarta. "Mostly complained about transportation, details and choices of destinations," he said on Wednesday (15/7) on campus.

Collaborating with the Yogyakarta Tourism Agency, they developed the application in a video that makes use of Augmented Reality (AR) technology. "Information can be downloaded only in one click," he said.

Those that need to download the app can go to Play Store on their smartphones or go to Tourism Information Center Yogyakarta at Jl. Malioboro No.16 where the Artur is available on PCs. After they install the app, they need only to scan the place/marker/barcode they want using the mobile camera, the information will then show up for the user directly.