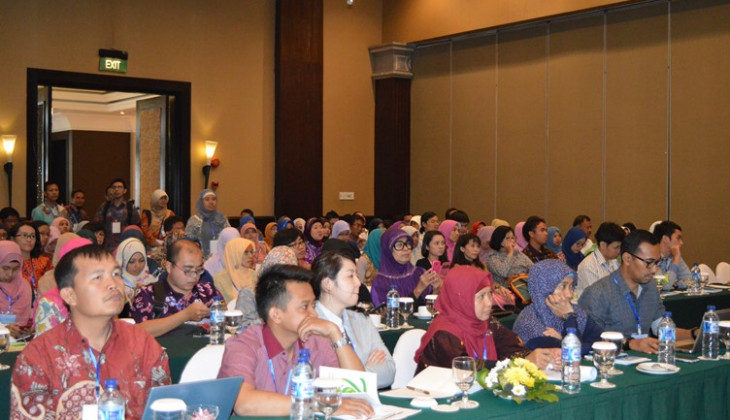 UGM's Faculty of Pharmacy is hosting The 4th International Conference on Pharmacy and Advanced Pharmaceutical Sciences (ICPAPS 2015) from 7-8 September 2015 in Sheraton hotel themed Integration of Marine Socioentrepreneurship for Sustainable Pharmacy.

Committee chairman, Dr. rer. Nat. Triana Hertiana, M.Si., Apt., said the event attended by over 300 participants is a collaboration between DAAD Germany and Nara Institute of Technology Japan.

"This event is in response to the increasing attention given to marine pharmacy," said Triana on Monday (7/9).
As many as 148 speakers will present their latest researchers in the event.

"Hopefully, the event would contribute to developments in pharmacy, particularly marine pharmacy," she said.

Rector of UGM, Prof. Ir. Dwikorita Karnawati, M.Sc., Ph.D, reiterated in her remarks the UGM commitment to be a world class university through science and technology development for people's welfare.

"Indonesia has marine big potentials and resources for pharmaceutical requirements," said Dwikorita. Such potentials have been followed up through researches involving faculties at UGM, including Biology, Engineering, Agriculture, Pharmacy and Socio-Humanities.