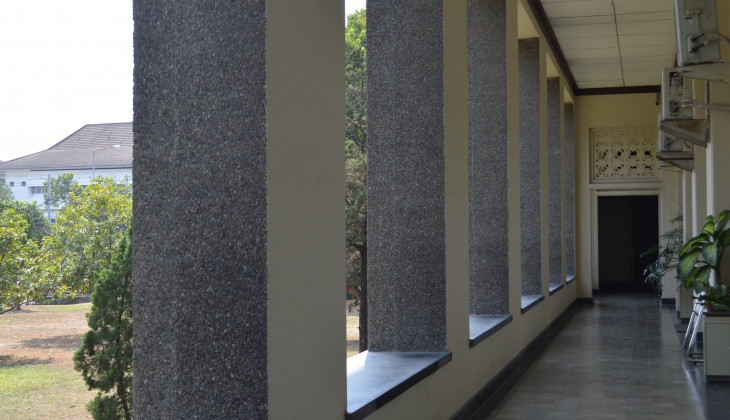 This year Universitas Gadjah Mada and New Zealand's Ministry of Foreign Affairs and Trade (MFAT) re-opened the UGM Community Resilience and Economic Development (CaRED) Programme. The CaRED this time received proposals focusing on research-based community development. Call for Proposal started on 5 October 2015 up to 31 January 2016. Implementation starts in May 2016.

The CaRED programme is a cooperation to support Indonesia's development sustainability. It is realised into funding supports for UGM lecturers or researchers joining UGM Community Resilience and Economic Development (CaRED) Programme, with the theme Strengthening engagement between UGM and NZ Institutions on research-based education implemented in economic development, disaster risk management, human crises, conflict prevention, and renewable energy to raise sustainable development of the Eastern Indonesia.

"The program lasts from 2014 - 2018 with area priority in Eastern Indonesia," said Putri, a member of staff, at CaRED Secretariat at UGM on Tuesday (6/10).

Putri said that in 2014 there were four proposals getting funded, five in 2015, whilst for this year there will be a socialisation first of the programme starting on 12 October at 15.00 – 16.00 hours at Multimedia Room, UGM Main Office.
Putri added the grants would vary for each topic. The topic of Sustainable Economic and Livelihood Opportunity (SELO) is IDR650 millions per proposal, Human Crises and Conflict Prevention (HCCP) IDR550 millions per proposal, Disaster Risk Management (DRM), IDR850 millions per proposal, and Renewable Energy (RE) 850 millions per proposal.

"There will be three activities to be integrated by proposers for each topic, namely Research-based Community Development, Training and Workshop, and Technical Assistance," katanya.

Putri further explained the cooperation emphasised on the participation from partners of New Zealand and Indonesia.