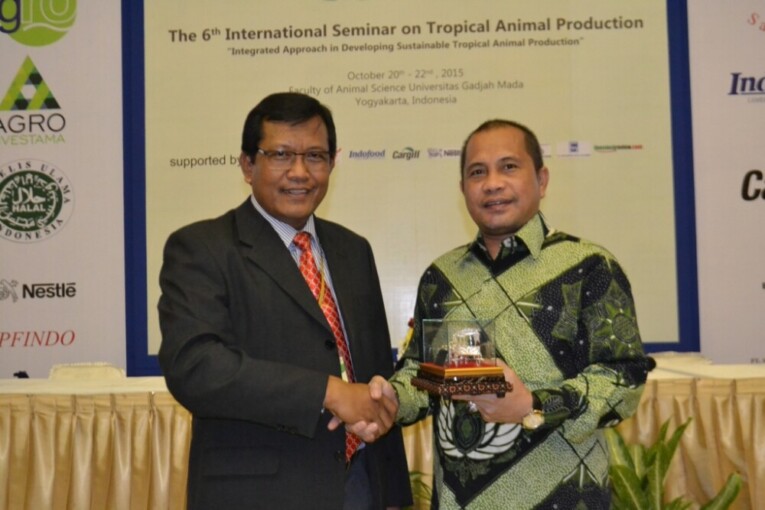 Faculty of Animal Sciences UGM in cooperation with Ministry of Rural Development and Underdeveloped Regions, and Transmigration are conducting modern agriculture development based on integrated agriculture in 15 regencies with villages that are prone to experience food scarcity. Agricultural scholars are involved in the project to give mentoring in cattle farming, technology transfer as well as use of cattle waste for environmentally friendly agriculture.
Dean of the Faculty, Prof. Dr. Ir Ali Agus, and the Minister, Marwan Jafar, touched upon these issues when meeting with reporters after an international seminar on development of animal farming on Tuesday (20/10) in the Auditorium of the Faculty.
Ali Agus said the Faculty had already developed rural animal farming based on integrated agriculture. This is expected to give more added value for society.
He added that the use of cattle waste for integrated agricultural concept was expected to produce environmentally friendly agricultural products as it will minimise dependence on chemical fertilisers.
Minister Marwan Jafar said the majority of animal farming is done traditionally. This does not mean that it is poor, the Minister said, however, it is better if people use modern technology. "If we combine modern technology from higher learning institutes, things will be better. The human resource capacity, however, needs to be enhanced," he said.
Prof. John K. Bernard from College of Agricultural and Environmental Science University of Georgia, the U.S., said one of the problems in cattle farming in tropical region is the stress experienced by the cattle due to the heat that affects their production. There needs to be modifications to the cage by installing big fans as well as selecting the cattle genetics that are resilient to heat. He added there will be increased need for animal farming products along with the increased human population. "The need for food has to be met with better research and management of cattle," he said.