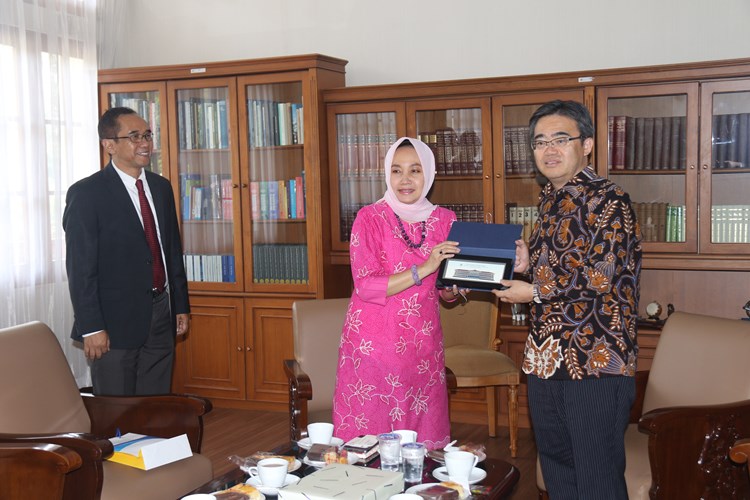 Governor of Aichi prefecture in Japan, Hideaki Ohmura, visited UGM on Thursday (22/10). They are received by Rector of UGM, Prof. Ir. Dwikorita Karnawati, M.Sc., Ph.D., and Vice-Rector for Cooperation and Alumni, Dr. Paripurna P. Sugarda, S.H., L.L.M, in the Rectorate of UGM.
Governor Ohmura said he visited UGM to give a lecture on the relations between Aichi Prefecture and UGM at Faculty of Social and Political Sciences. He admitted the long cooperation that has been established with UGM and that many UGM graduates continue to study at Aichi.
"I hope after the general lecture, many students would be interested in studying IT," said Ohmura.
Vice-Rector Dr. Paripurna welcomed the visit, expressing satisfaction that some UGM students do apprenticeship at as well as receive scholarships from Aichi.
"Of course, these things support UGM's effort towards internationalisation," said Paripurna.
According to Paripurna, industrial progress in Indonesia cannot be separated from the role of Japan. He hoped the relations to continue.
"I hope there will be more cooperations and more students receiving scholarships from Aichi," said Paripurna.