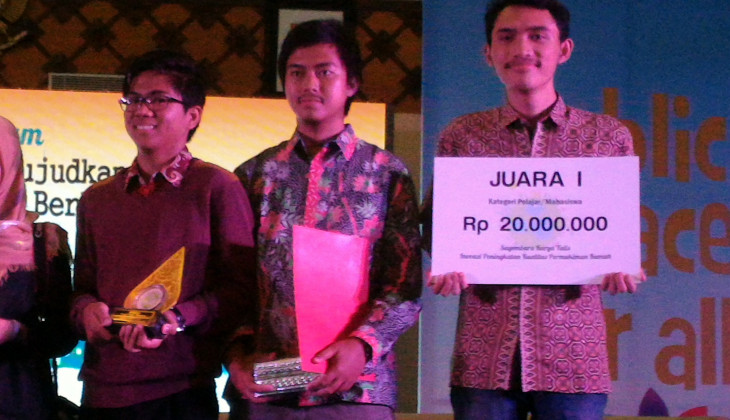 Five students studying Regional and Urban Planning of Universitas Gadjah Mada have won a competition that aims at Improving Slum Area Innovation, held in Werdhapura, Sanur, Bali, on Saturday (10/10/2015). The students are Rachmat Kurniawan, Karina Oriza Herastuti, Muhammad Budi Utomo, Deni Yudistira, and Deni Ari Darmawan.

The competition is hosted by the Public Works and Housing Ministry to commemorate the World Habitat Day 2015 with the theme Public Spaces for All.

"We passed the preliminary test, then beating competitors from other universities, leaving only three finalists, two from UGM and the other from Institut Sepuluh November Surabaya," said Rachmat Kurniawan, team chairman, at UGM on Friday (23/10).

In the final, Rachmat said, the finalists were asked to present their work to the jury. Their work was based on densely populated kampongs of Indonesia and they chose the kampongs in Yogyakarta as a case study.

"Our work helped increase the people's sense of belonging of their kampong, thus, the people were willing to improve the quality of their residential environment. We hope this innovation becomes an alternative to the solution to improve residential quality whilst reducing urban slum areas," said Rachmat Kurniawan.