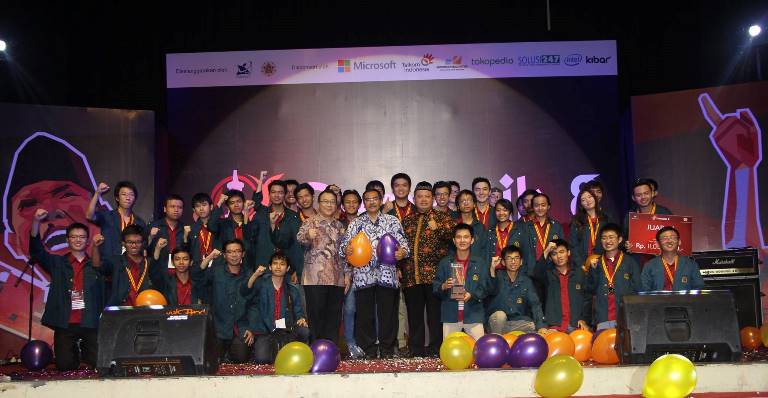 UGM has become the second winner in the 8th National Information Technology and Communication Student Event (Gemastik 8) from 27-28 October 2015. The first winner is Bandung Institute of Technology while the third is University of Indonesia. According to event chairman, Dr. Senawi, the number of participants in this event increased from 21 universities in last year to 27 this year.
This time the Gemastik is special as it also showcases products that are made by the finalists as well as ICT seminars.
"Creative ideas from students can benefit many people," said Senawi in the closing ceremony on Wednesday (28/10) in Grha Sabha Pramana hall of UGM.
Muhammad Dimyati, Director General of Research and Development in the Research, Technology and Higher Learning Ministry, said competitions between nations were made through innovations. If a nation does not develop innovations, they will lag behind. Innovations will not materialise, if there is no research that is conducted. Dimyati hoped there would be researches that produce innovations coming from the students.
"The young people are the assetts for the future of the nation that can make contributions to the progress of Indonesia," he concluded.