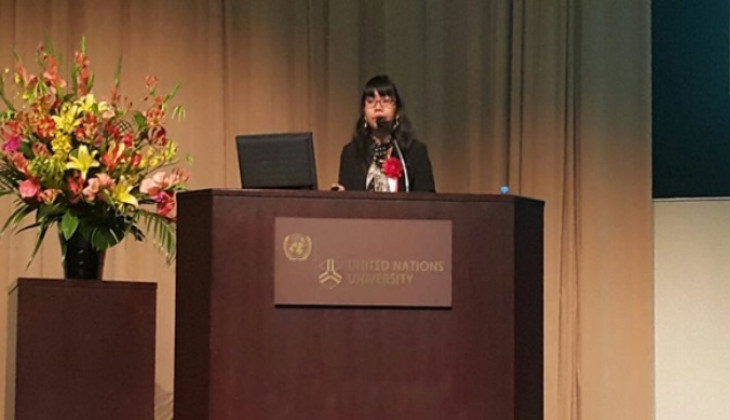 Lecturer in Pest and Plant Diseases, Faculty of Agriculture UGM, Ani Widiastuti, Ph.D., has earned the Japan International Award for Young Agricultural Researchers 2015 on 27 October 2015 in U Thant International Conference Hall of the United Nations University Sibuya Ku in Tokyo, Japan.

"The winners of the research awards this year were from Indonesia, Laos, and Egypt," she said in a press release sent on Wednesday (4/11). Japan's Ministry of Agriculture, Forestry and Fisheries (MAFF) through the Japan International Research Center for Agricultural Sciences (JIRCAS) hosts the competition annually and grants the awards to young researchers under 40 years of age from developing countries.

Ani earned the award for her research entitled Mechanism, Potency, and Practical Application of Heat Shock-Induced Resistance. In the Physiologycal and Molecular of Plant Pathology journal, she maintains that the mechanism of plant resistance affected by heat-shock is unique in nature and there is an initial mechanism prior to the Systemic Acquired Resistance (SAR) mechanism.

The outcome of the mechanism serves as a base for the creation of hot water sprinkler for heat shock treatment in the Field Science Center, College of Agriculture of Ibaraki University. Currently, researchers continue the collaboration on the heat shock as a form of cooperation between UGM and Ibaraki University.