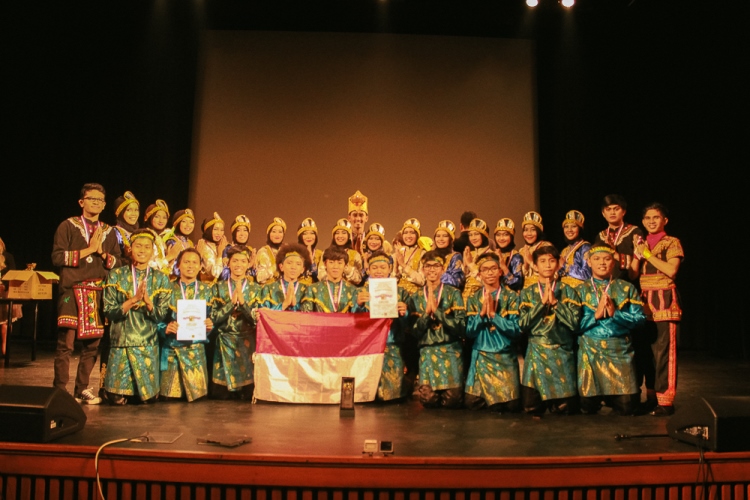 The Aceh Performing Arts Group (SAKA) of Universitas Gadjah Mada earned two awards in the XXII International Art Festival Prague Stars competition held in Prague, the Czech Republic, on 4 November 2015, namely 1st Place Grand Prix Winner, Highest Valuable Prize for Folklore Category and Best Art Director.
Chairman of the group, Aulia Jasmine, said in this competition SAKA UGM presented Likok Pulo dance for the competition and Rampoe dance during the awarding night. These dances were performed separately by male and female groups.
"The competition is joined by some 39 participants from countries around the world such as India, Bulgaria, Russia, Latvia, Czech Republic, Spain, etc," she said in a press release on Friday (6/11).
She added the group had trained for over four months before. They further participated in the XVIII International Folklore Festival in the same city.
"After these awards, we hope Indonesia gets more confident in showcasing its culture to the world," she added.
According to Jasmine, their achievement was made possible with the support from UGM, Youths and Sports Ministry, Education and Culture Ministry, UGM alumni association (KAGAMA), and Indonesian Embassy in the Czech Republic.