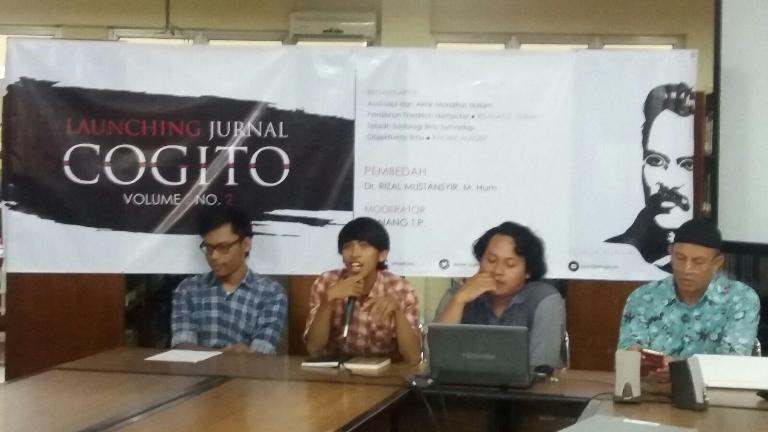 Student of Faculty of Philosophy, Universitas Gadjah Mada release a journal, COGITO, on Thursday (11/19). This was a second edition journal that the student of philosophy faculty has released. According to the Dean of Faculty of Philosophy, Dr. Mukhtasar, COGITO journal is a proof of thinker's existence. This journal showed that thinkers are not just a matter of idea. But the set of skills of knowledge management that is expressed in a writing is also the product of a thinker, which in this case is the students of Philosophy.
"Philosophy is a knowledge of human existence, just like the name of the journal, COGITO, which means thinking," Mukhtasyar said.
He added that the COGITO journal is the product of the students. This journal showed that our students are productive and could produce a masterpiece. ""This shows that people can work with the concept of thought which is identical with that of Faculty of Philosophy, knowledge has to be worded, and this is the entity of it.
Two works were presented at the event, which are "The Origin and End of Morality in the Thinking of Friedrich Nietsche and Sociology Review on Objectivity of Knowledge, both are the works of final year students of the Faculty.