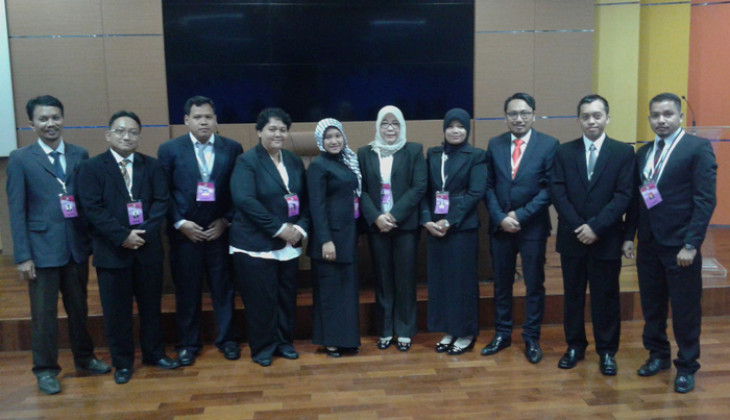 Hastangka, S.Fil., M.Phil, research staff at Pancasila Centre for Studies of Universitas Gadjah Mada is selected as one of recipients of Lemhanas RI Fellowship Program (LFP) 2015 along with other 9 participants from various areas in Indonesia.
"From 320 applicants, 10 were selected to do research in Lemhanas (National Resilience Institute)," he explained, Monday (11/23) at UGM.

"After getting selected for the fellowship, he will be given one month of unforgettable experiences in Lemhanas. This event aims to develop understanding of national resilience matter. This program starts this year and expected to become annual event in the next few years.

Hastangka mentioned some topics which are offered in LFP. Those are Ideology, Politic and Law, Economy, Cultural Science, Defense, and Security, National Wisdom, Natural resources, Demography, Geography, ASEAN Community, Center of World's maritime, International, Cyber Security.

He added that selected participants will get lectures in Lemhanas, the participant will also deepen the topic at a selected institution in Singapore. The participant then will present their topic and submit their work to Lemhanas.

The expected outcome of this event is an idea, thought or new concept on national resilience. I hope by joining this event, I will gain much experience and contribute more for better Indonesia," he concluded.