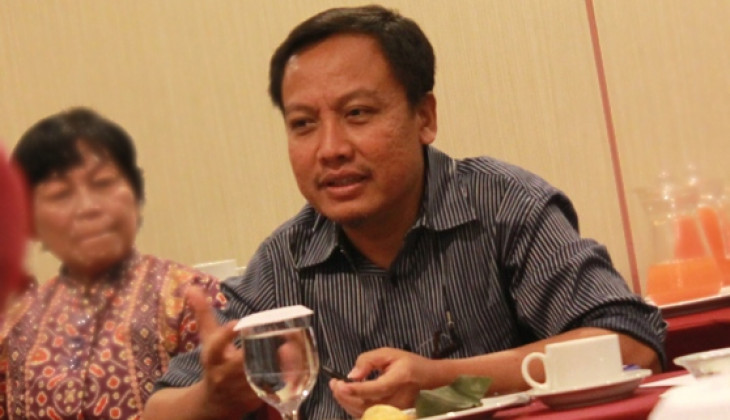 Poverty rate in Indonesia has decreased significantly since 2006. The figure, however, went slower in the following years. Statistics Agency reports in March 2015 showed an increase instead. Currently, the poverty has increased by 860 thousands of people from 27.73 millions (10.96%) in September 2014 to 28.59 millions (11.22%) in March 2015.
Public policy expert from UGM, Dr.soc.pol. Agus Heruanto Hadna, assessed that the government had used a weak definition and parameter that looked more positive than the real condition. Eventually, this affects the effectiveness of poverty alleviation programme.
"For a long time, the government has defined poverty in terms of economic perspective," said he.

Hadna regretted the definition and parameter on poverty had so far been made upon only one dimension. That is why poverty alleviation programme is always directed towards job creation on the basis of how impoverished people would have better income.
"This is not wrong at all, but we have to have understanding of the multi-dimensions of poverty problems. Across Indonesia, poverty is not far from imbalances problem," said the Head of Demography and Policy of UGM.

He viewed that poverty alleviation programme should pay attention to the steps taken in resolving them. The imbalance aspect in many countries has been included in the poverty alleviation programme in the Sustainable Development Goals (SDGs). All regions can develop indicators or parameter on local poverty that reflect the real condition of society to address the imbalances.
"Local indicators and parameters can make poverty alleviation programme better and more aware of the targeted households," he said.
Hadna said, however, the central government had to be the facilitator in poverty alleviation programme. Coordination between the central and local governments and between ministries should be better conducted to avoid duty overlapping.

"If the government targets the poverty rate in 2019 drop by 8-7 percent, the government needs to make a definition, parameter, poverty alleviation program adjusted to the real condition of each region, as well as governance improvements," he said.