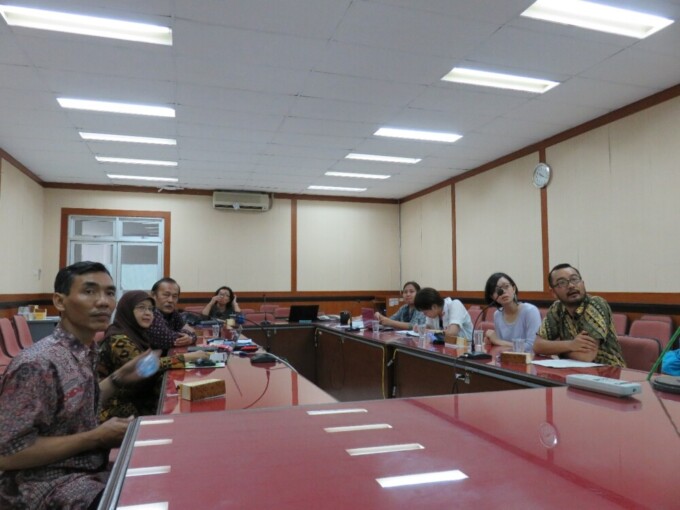 Faculty of Biology UGM welcomed a visit by representatives from Faculty of Science of Yamagata University, Japan, last November. The visit was made to initiate collaboration of the two faculties. Yamagata University was represented by Prof. Naoyuki Fujiyama and his student, Yoko Tsuchida. They were welcomed by the Dean of Biology Faculty, Prof. Dr. Suwarno Hadisusanto, and the vice-dean for research and community service, Dr. Endang Semiarti, M.S., M.Sc.
On that occasion, Dr. Endang mentioned the opportunity available for partnership between two faculties. Prof. Fujiyama responded well on that idea and the two parties agreed to draft an MoU.
"I agreed that there would be MoU stating our partnership. I will discuss it with the head of my university," Prof. Fujiyama said.
After holding partnership discussion, Prof. Naoyuki Fujiyama, who is expert in revolutionary ecology, then gave public lecture that was attended by lecturers and students of Biology Faculty. On that occasion, Prof. Naoyuki Fujiyama presented "Evolutionary Ecology of Herbivorous Insects: Host Specificity and Speciation". Besides, his student, Yoko, also presented "Floral Adaptations to Pollinators and Study on Floral Color Change". (Adelily)