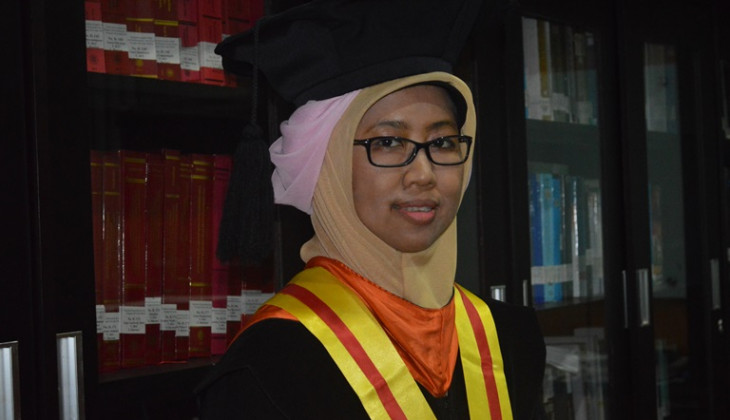 The development of Capital Market implicates the shift of goal focus of information provision from stewardship-roles to informational-roles. This change is consistent with regulation trend of implementation of fair value on asset and liability measurement.

"The implementation of fair value as an implication of adoption of International Finance Report Standard impact the measurement and presentment of profit number," Harjanti Widiastuti said in her open doctorate defense at Faculty of Economics and Business UGM, Tuesday (12/15).
On that occassion Harjanti defending her dissertation titled Relevansi-nilai Laba kos Historis dan Laba nilai Wajar Untuk Keputusan Investasi, Kredit, dan kompensasi Manajemen: Pengujian Kebermanfaatan Valuasi dan Stewardship.
This research tested the use of KH profit and NW profit for valuation and stewardship, and the relation of profit role on valuation and stewardship. According to Harjanti, based on different needs, NW profit is seen as more useful for valuation, capital valuation as well as credit valuation, while KH profit is seen as more useful for stewardship.
"This research also tested the relations between profit role on valuation with profit role on compensation decision," she added.
Some of important information are profit information, KH profit as well as net profit, and NW profit has investment relevance, credit value relevance and compensation relevance. KH profit, net profit and NW profit are used by investors, creditors and remuneration boards to make investment decision, credit and valuation.
Besides, there is no difference in value relevance of KH profit information, net profit and NW profit, in valuation and stewardship as well. (Adelily)