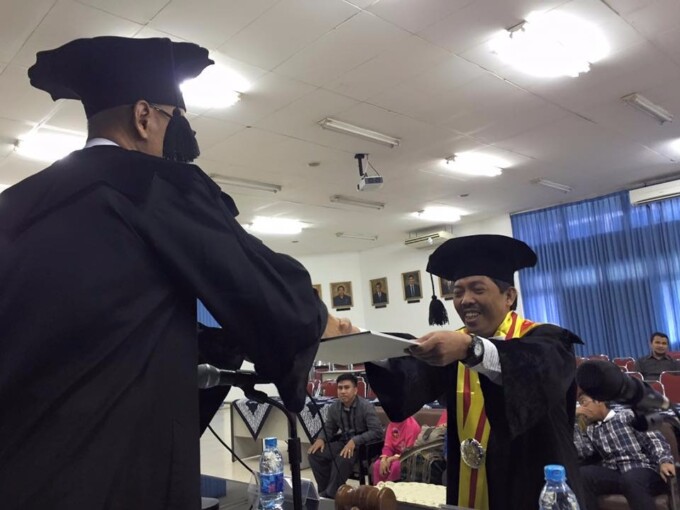 Sulaa Residential space of Buton coastal areas in Southeast Sulawesi was formed and built on the basis of values bond and public belief in the residential space (posaasaangu) as a collective consciousness. Posaasaangu value bond that grows and develops in community become social capital and strength in building residential space through the space alliances.
This was said by lecturer of Haluoleo University in Kendari, Ishak Kadir, ST, MT, in his open examination of doctoral program on Wednesday (16/12) at the Faculty of Engineering. On that occasion he defended his dissertation entitled "Posaasaangu As Transcendental Value Creation and Use of Space in Residential Sulaa Baubau".
Ishak said the value of posaasaangu grew through the process of dialogue between space players and space player with residential space. On that value system contains the shared values in society, such as communion, solidarity, tolerance, compromise, solidarity, and communication.
"The values underlying attitudes, actions, and behaviors of "playing their role in room" of the community to be caring, giving, and helping fellow in community as a strategy responding to problems that occur in their residential space," he explained.
Ishak added, in a residential area Sulaa was built on a number of themes, among others space as the source of life such as peelo space (searching), space-based kinship, and the fellowship hall of weaving. Next, the communion ritual space, residential fellowship hall, as well as a gathering space. While the concept of space in Sulaa residential space is built by the concept of existence of space, the consensus concept of space, the concept of space adjustment, and the concept of communion space.