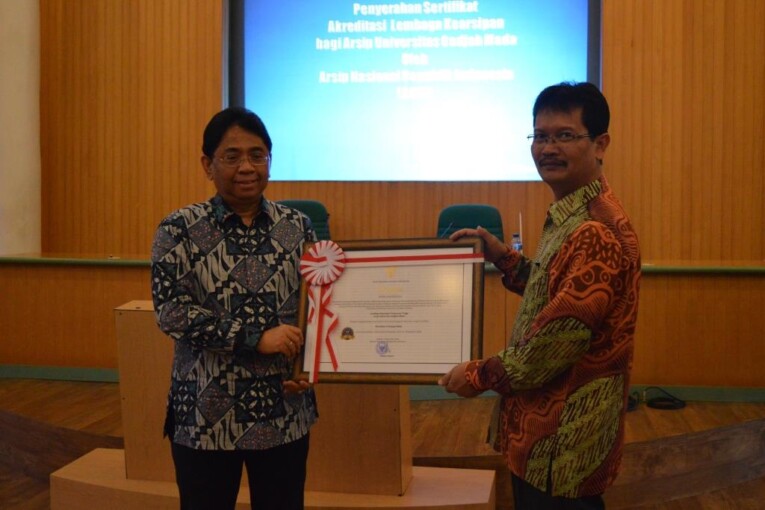 National Archives of Republic of Indonesia (ANRI) has granted archives institutions accreditation to UGM Archives. Besides earning an A grade, UGM Archives also earns the highest score among archives institutions. Executive Secretary of UGM, Drs. Gugup Kismono, M.B.A., Ph.D, expressed how important this accreditation is for UGM. "This is very important for us, because this is a recognition for our effort that we are on the right track," he said while receiving the accreditation certificate, Wednesday (23/12).
Since founded on 2004, UGM Archives became the center of development and archive information services in supporting world class research university. The archives management in UGM was done through great collaboration with ANRI. So in the near future, Gugup hoped that UGM Archives could do more consulting and collaboration with ANRI, especially to develop a system that put archives and internal electronic millage system together.
Meanwhile,the head of ANRI Dr. Mustari Irawan, MPA, complimented the management of UGM Archives that he has been observing himself. He wishes to make UGM as an example for other universities to develop their archives. Besides, through an archives vocational program that UGM has, he also hopes that UGM could produce graduates that later will help developing archives field in Indonesia.