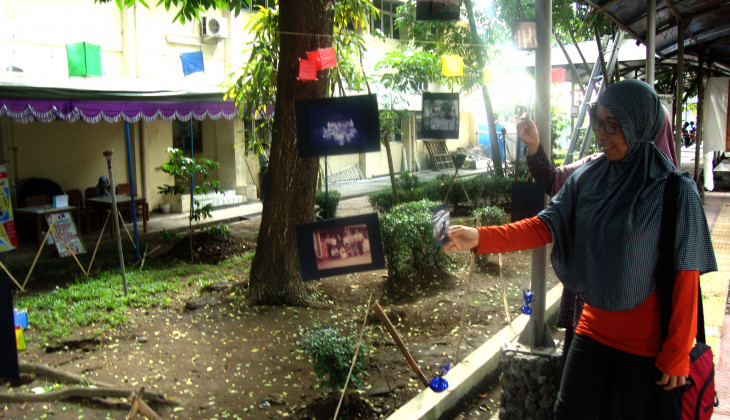 Dozens of alumni of Faculty of Philosophy Universitas Gadjah Mada from a number of classes have gathered for a reunion on Sunday (26/12) at the courtyard of the Faculty. Several lecturers and students were also seen attending the gathering.
The event started with a walk from the Main Office of UGM to the Faculty to remember the history that classes had once started in the main building. "In the past we conducted classes in the rectorate building along with economics students. Now that we have our own building, it's something we should be thankful for," said Dean of the Faculty, Mukhtasyar.

Formerly, lectures were given at the UGM Main Office. Gradually, the Faculty had its own building at the Sosio Humaniora street. Eventually, said Mukhtasyar, Faculty of Philosophy wished to have a 5-floor building for lectures, etc. Now the dream has come true after the faculty leadership requested so to the university leadership. "Now, the construction has almost been completed," he said.

A ceremony to inaugurate the new building will take place in January 2016, the Dean said, attended by State Secretary, Prof. Dr. Pratikno.