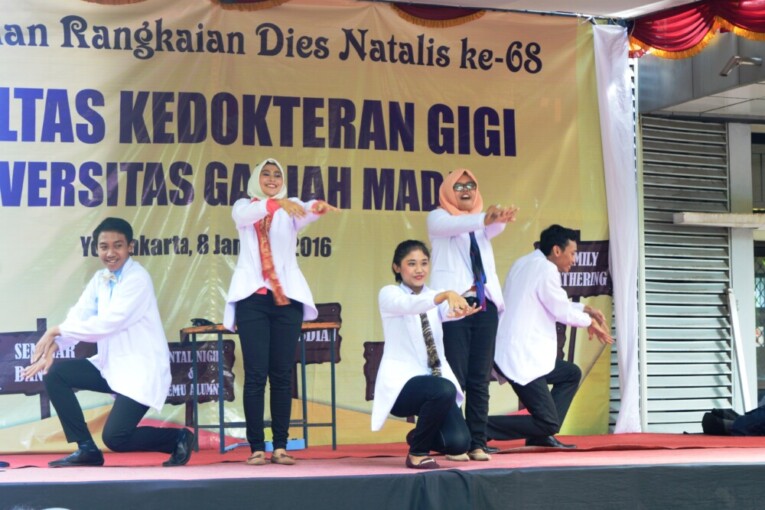 Faculty of Dentistry Universitas Gadjah Mada has a unique way to celebrate their 68th anniversary on Friday (8/1). The academic community presented their creativity in a Hygiene Dance competition where participants in groups had to show six ways to wash their hands in a dance.

"This is the first time to be held here for the anniversary of Faculty of Dentistry," said Dean Dr. drg. Erwan Sugiatno, M.S., Sp.Pros(K).
According to the World Health Organization (WHO), the six ways have been socialised to the wider public through posters, TV ads, or actual washing hands campaign at schools.
In this competition participants had to make a good coreography with popular songs and wear attractive costumes. Juries selected the best and most interesting team that was able to deliver the message.
Other events to mark the anniversary include fun bike around the UGM campus involving some 150 cyclists.
"There will be other events to run this year until March, namely seminar, Dental Night an Alumni Gathering, community service, pilgrimage, remembrance, and family gathering," said chairman of anniversary committee, drg. Goeno Subagyo Sp O.Path., before releasing 68 birds to mark the opening of the anniversary celebrations.