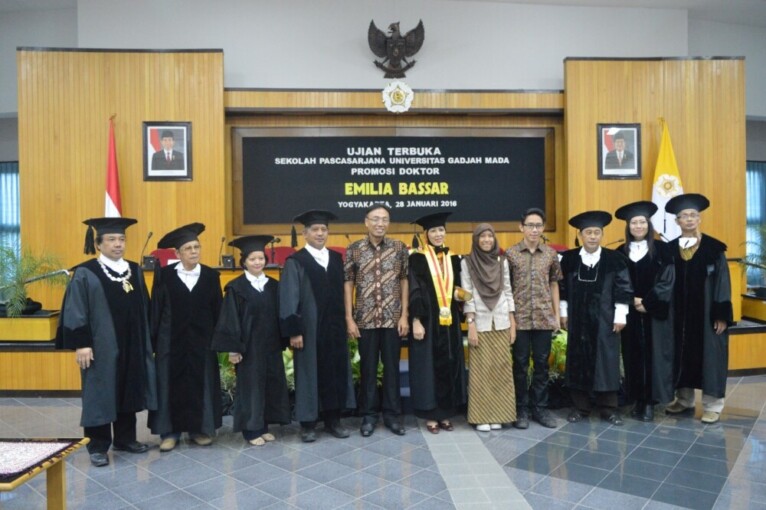 The development of information technology and communication has expanded public access to media as a source of information and as a tool to voice their opinions. In the smaller communities, one of the alternative media that can be used to voice the problems in the community is a community radio.
Community radio is a type of radio made to serve the community, support the expression, participation, and uphold the values of the local culture. For women's groups, community radio allows them to discuss issues that concern them, including in fields which are traditionally dominated by men. However, community radio often reflects gender stereotypes.
"Determination of the broadcast program is still dominated by men, it marginalized women groups so that their presence is not considered important in the management of the radio. Some events which are hosted by women announcers still explore issues that show stereotypes of women as stay-home mom, educators or entertainers, not yet to the issue such as agriculture, environmental security, or sport," Emilia Bassar, communications practitioner, said at her open examination of doctoral program at the Graduate School of Universitas Gadjah Mada (UGM), Thursday (28/1).
In her dissertation she examines gender relations in the involvement of women in two radio communities in West Java, namely Ruyuk FM Radio and RAKITA FM radio. She found that women tend to be passive when they became involved in radio because of their limited access to information and the weakness of their understanding of the function of community radio. The involvement of women in community radio stations mostly arises because of the invitation and encouragement from male activists.
Therefore, according to Emilia Bassar, founder of the Center for Public Relations, Outreach, and Communication website, access and participation of women to the media needs to be improved to fight stereotypes of women by promoting and communicating the ideas and thoughts of women, as well as to share experiences to other women.
"Access and participation of women in the media will promote the positive contribution of women in society, including in the development of the local economy, the development of community activities, and increase the confidence of women to speak," she explained.
The relationship between women and men in the management of community radio should also be built on justice and gender equality. Radio administrators need to design the representation of women in leadership and technical management to maintain a gender balance on the radio. In addition, specific training to women could be a solution to increase their confidence to manage the radio, as well as improve their communication skills in social life.