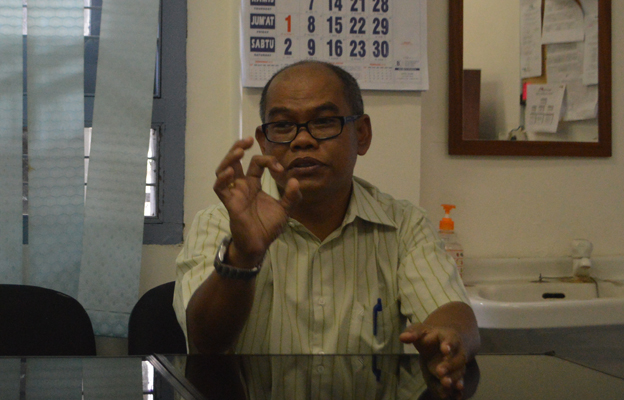 Behind the high level of cigarette consumption in Indonesia, there are several hundred million dollars industry with hundreds of thousands of people who depend their lives on this industry. The type of labor of the tobacco industry is low-skilled workers who are employed as factory workers and most of them are women.
"Most women who work as laborers in the tobacco industry are women who are main source of income for their families," said by Dr. Ratna Saptari in the monthly discussion at the Center for Demography and Policy Studies UGM with the theme of Capital Mobility, Work Processes and Gender Dynamics in Chain Production of Tobacco Industry, Wednesday (3/2), at the Auditorium of Masri Singarimbun.
In this discussion she presented research finding about female workers in the Sampoerna cigarette factory in Surabaya and Jombang, East Java. Currently, she said, a cigarette factory employs more women than men, because male workers are more involved in the labour union and tend to do a strike that will hold back the production process.
Women workers who are employed at this factory mostly come from areas around the factory site. However, there are also women who migrate from their villages for various reasons, one of the reasons is to get out of family pressure. "I spoke to one woman who told me that she originally came to Surabaya to escape from forced marriages, until she finally worked in this factory and survived for decades," said the lecturer at the University of Leiden, the Netherlands.
In this industry, they are required to follow a standard of work to produce cigarettes according to the targets given. Each month, the factory management will evaluate whether each group has reached the specified targets in terms of both quantity and quality. If in a group, there is one person who does not reach the target, the entire group will still be affected by warning or sanctions.
Although this work is quite monotonous with a relatively long working hours, women workers remain on the job. Many of the workers had worked as a laborer for more than 10 years. Company management has used various ways to make workers feel cared about, for example, by playing the song on audio systems while the workers work, and create a mechanism that allows them to complain in person, before the complaint spreads and raises a collective protest that would be a problem for management. In addition, to improve the morale of the workers, the company also held some programs such as competitions between the workers using a ranking system with incentives that will be offered to the most productive group.