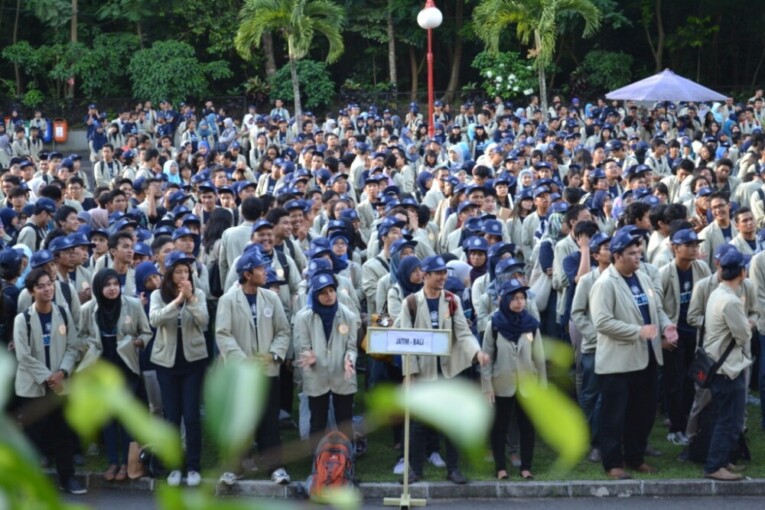 Recently, the Research, Technology, and Higher Learning Ministry has issued a ranking of Indonesian higher learning institutions in 2015. Up to 3,320 universities are ranked under four criteria, HR quality, management quality, student activity quality, and research and publication quality. Universitas Gadjah Mada (UGM) ranks second with a total value of 3,690.
Rector of UGM, Prof. Ir. Dwikorita Karnawati., M.Sc., Ph.D., said UGM is the best for a number of components, but only one ranks second, namely research and publication.
"The rank for UGM is good for all criteria. But only the quality of research and publication came second," said Dwikorita on Thursday (11/2).
Dwikorita regretted the government did not include the community service component in the ranking, which is actually one of the main duties of universities as stated in the Tridharma principles of higher learning.
UGM Director of Community Service Institute (LPPM), Prof. Ir. Irfan Dwidya Prijambada, M.Eng., Ph.D., said community service programme had been done through Student Community Service (KKN) since 1951. In its development, a thematic KKN was born in 1998-1999 as a response to the monetary crisis affecting Indonesia in 1997.
"For the KKN, UGM has changed the development paradigm to empowerment paradigm," he said.
According to Irfan, re-contextualisation of KKN UGM activities are expected to generate true leaders, namely UGM graduates that have empathy who are aware of problems affecting the grassroots level and able to empower them to help themselves. In addition, presently, KKN UGM helps handle the peat land problem.
Vice-Rector for Research and Community Service, Prof. Dr. Suratman, M.Sc., added the dispatch of KKN PPM students has been done to maintain the reputation of UGM as a populist university. KKN PPM UGM is directed to enhance the KKN Keistimewaan (Specialty) rolled out by Governor of the Province of Yogyakarta Special Region, Sri Sultan Hamengku Buwono X, in implementing the specialty of the province. "(Because) UGM has been known as a populist university, university of struggle, university of Pancasila, national university, and cultural university," said Suratman.