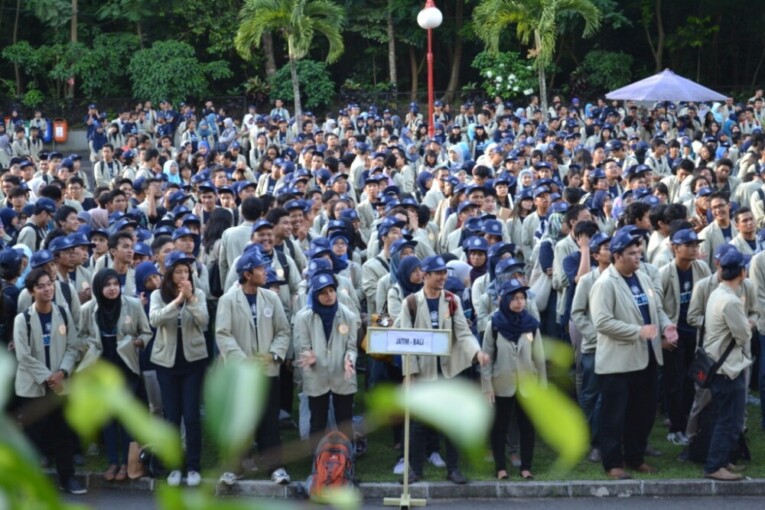 Every weekend during the next three weeks, the Faculty of Mathematics and Natural Sciences UGM will be enlivened by training activities of pre-selection phase I of the National Mathematics Olympiad (ON-MIPA). The activity was held as a preliminary step of UGM to prepare its best students for the ON-MIPA at national level.
Erwin Eko Wahyudi, chief executive, explains the selection phase of ON MIPA will be held for six times until February 28, 2016. The National Mathematics Olympiad is divided into four areas, namely Mathematics, Physics, Chemistry, and Biology.
"The event was held to prepare the students in order to have the same background knowledge before undergoing the UGM internal selection on March 5, 2016," he said at UGM, Monday (15/2).
Dr. Drs. Senawi, M.P, Director of Student Affairs UGM, welcomed the training activities of pre-selection ON-MIPA. This activity indicates a change of paradigm in preparing UGM team that will compete in national and international competitions.
"The paradigm must change, we must not let students work on their own. We have to provide guidance and prepare them as well as possible," said Senawi.
Ahmad Agus Setiawan, ST, M.Sc., Ph.D., Head of Student Creativity, added that many of UGM students had actually received a gold medal at the IMO (The International Mathematical Olympiad), IPhO (The International Physics Olympiad) , IBO (The International Biology Olympiad), as well as the IChO (The International Chemistry Olympiad). Achievement is made while in high school and then they choose UGM to continue their studies.
According to Agus, UGM is now to restore and develop outstanding students to be able to continue to excel, both in the national and international arena. By doing so, the talents possessed by UGM students will not be left unexplored.
"We will do everything possible to find and develop these talented students. If needed, we will be inviting them to participate in the ON-MIPA selection at university level, "added by Agus.
Registration of first stage selection of ON-MIPA UGM has been opened. The selection will be held on March 5, 2016 in the first floor of Grha Sabha Pramana hall. From this selection, UGM will have seven of the best students in each field to participate in the selection and later represent UGM at the regional level.