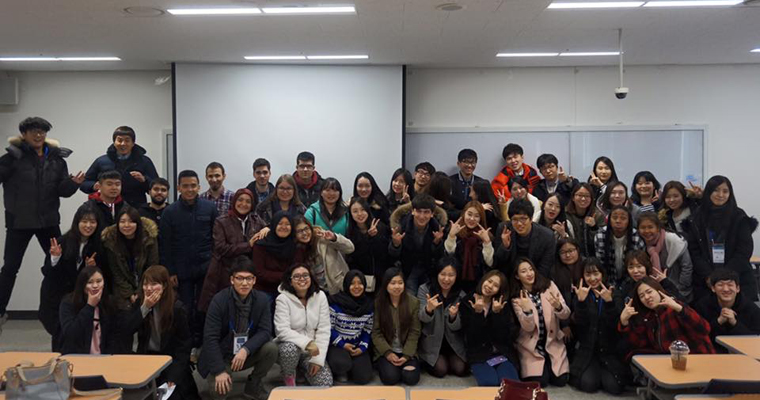 Eight student studying Korean language at Faculty of Cultural Sciences UGM attended student exchange in South Korea. The student exchange is done at four universities: Hankuk University for Foreign Student (HUFS), Kyunghee University, Gangwon National University, and Gingju University.
The eight students are: Nadia Fristika Romadhona, Annisa Eka Subyanti Putri, Aisya Anindita Az Zahra, and Marietta Hana doing programme at Hankuk University; Putri Chandra Alvin Nur and Aulia Anastasia at Kyunghee University; Asfara Onnisa Yogmalanda at Gangwon National University; and Alisya Isti Setyarani at Gongju University. They are all from class 2014 of Korean Language Department UGM.
Annisa Eka said they joined the 2016 spring semester exchange program for two semesters. The programme started from 29 February to 16 December 2016.
"Currently, we're doing orientation. Going forward we will learn Korean language and culture, and other things," she said when contacted on Tuesday (8/3).
Annisa said in the HUFS programme as many as 30 students from various world universities were participating, including from Germany, Turkey, China, Japan, Mexico, Russia, Indonesia, Africa, Vietnam, and Thailand.
Annisa said she was happy to join the programme, because through this programme she had the chance to learn Korean language in the country of origin.
Korean Language Department of Faculty of Cultural Sciences UGM regularly sends its students for student exchange at a number of South Korean universities. This year an increase happens in the number of students that get selected. In 2015 there were two students going to Korea while in 2014 four students.