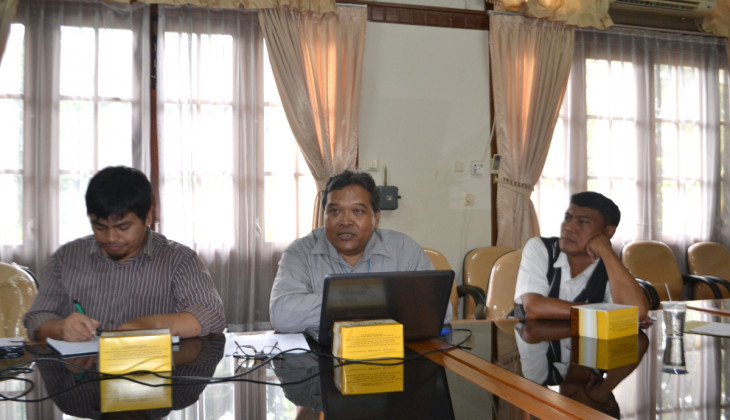 Universitas Gadjah Mada opened registration for people who want to register as a candidate for Board of Trustees (Majelis Wali Amanat/MWA) for the period of 2016-2021. MWA is the highest organ of the university with 19 members, consisting of representatives from government, the public and the university community. MWA duty is to determine the direction of development of the university authorities, even in choosing the leaders of the university as well as verifying the university's annual budget.

Chairman of the Academic Senate (SA) UGM, Prof. Dr. Ir.Indarto, DEA., said that the opening of registration of candidates for MWA to the public is in order to look for qualified and highly committed candidates for the development of UGM in the next five years. "We hope that UGM can get qualified and committed candidates. If there are many applicants, we could get better members," said Indarto to reporters on Thursday (10/3).

Indarto said the election of the MWA members is the duty of UGM Academic Senate due to UGM MWA membership that is coming to an end. Of the 19 MWA members, Academic Senate is in charge to select 16 people, consisting of 8 people from general public, which is an element of public figures as many as six people and 2 alumni. Furthermore, the other members should be from the university community elements, consisting of three professors, three lecturers who do not hold professorship, and from the elements of academic staff and students each. "Three other people who automatically become members of MWA are the Minister of Research, Technology, and Higher Education, Governor Sri Sultan Hamengkubuwono X, and the Rector," he said.

Secretary of the Ad Hoc Committee for the election of MWA members, Dr. Sindung Tjahyadi, Hum, said that the general requirements for prospective members of MWA are not being in a structural position within the university, not being the caretaker or a member of a political party and have no family relations with the university leaders. "What is more important is not committing a crime which carries a maximum imprisonment of five years," he said

Sindung said the selection of candidates will be made from March 14 to 28, 2016, administrative selection will be held from April 4 to 8 and candidate selection will be held from 11 to 15 April. The selection of candidates for members of MWA is carried out on 20 April. "The elections will be done by Academic Senate," he said.