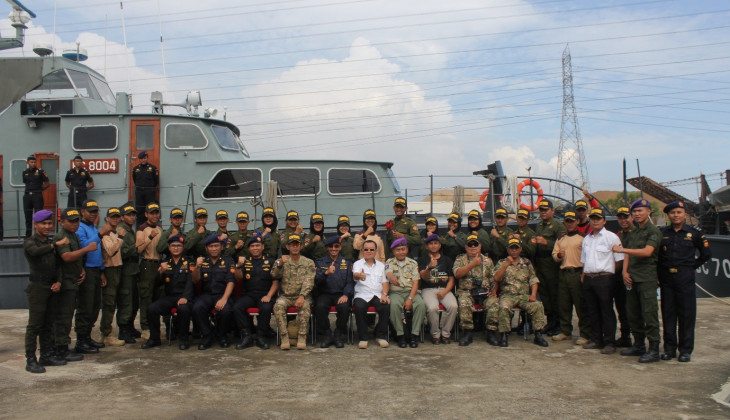 Student Regiment Unit was established following a decree from three ministers back in 1977. The unit prepares students to do state defence nationally through a number of activities. Many members have been involved in humanitarian mission and disaster response. But, recently, the interest among students is reducing to join this unit.

"I regret the decreasing interest among students to join Student Regiment Unit, including at UGM. Actually, through this unit we can learn something that cannot be obtained from anywhere else," said Head of Customs of Jakarta, Oentarto Wibowo, when receiving 22 members of this UGM unit in Jakarta, 19-20 March 2016.

The UGM alumni of Yudha 8 unit from Faculty of Forestry said this unit was a lab for leadership for students. "Joining Student Regiment I learned physical endurance, mentality, courage, and attitude. It is a laboratory for leadership for those who want to be a leader, respected not out of fear but skills," he said.

The student delegates visited Jakarta to attend a briefing on custom duties as well as a shooting tournament at the invitation of the Customs office. They also visited their lab and joined water patrolling at Tanjung Priok port.

"The aim of this event is to display the identification testing facilities and water patrol done by Customs office to students. We also open opportunities for them for apprenticeship especially for chemistry/chemical engineering students. We hope to be able to cooperate with UGM," said Oentarto.

This event gave the students experiences in field activities. "The visit has impressed us. We used to practise using guns but in this event we used pistols. We also get to see the customs lab and water patrol. This is a new experience for us," said Chairperson of UGM Student Regiment Unit, Dina Nur Oktaviana, on Thursday (24/3). The event motivated them as members of the unit.