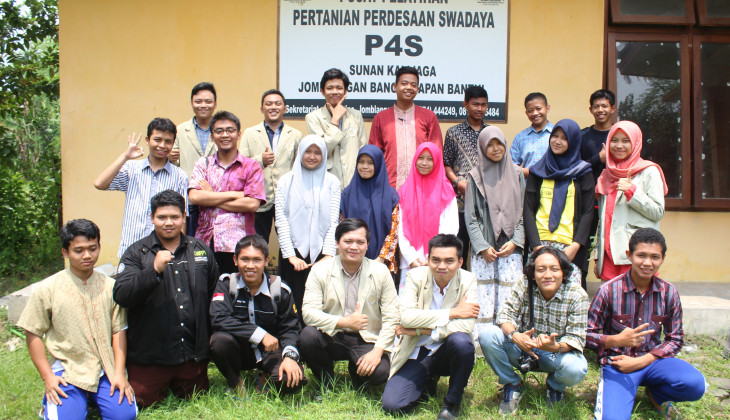 At the Sunan Kalijaga entrepreneurship Islamic boarding school, Yogyakarta, a santri (student) is not only prepared to be an ulema, but also professional cattle farmers. Santris learn how to raise a goat as their source of living when they come out of the school. On the other hand, their teachers are ulemas who have ample knowledge of religion, but not animal husbandry.

This had drawn the attention of five students of Animal Sciences and Industry of Universitas Gadjah Mada to give goat scholarships to the santris in this school. The goat scholarship is a programme that gives goats and goat raising training to the students to prepare them to become professional farmers. The training includes fermented feed making to increase goat productivity and compost making from the cattle dung.

The students are Dede Arifin, Aditya Nugroho, Pradita Kasmara Dany, Mutia Indaningsih, and Ari Widya Pangesti. They developed their idea in the Student Creativity Programme for Community Service (PKM-M).

"We want to apply the knowledge we gained at Faculty of Animal Sciences UGM by helping the santris to become strong and professional farmers in the future," said Dede Arifin on Thursday (14/4).

The initial idea stemming from the goat scholarship programme came from the student's need of skills to raise the cattle and to afford tuitions. The scholarship and programme will enable them to meet their daily needs as well as tuitions.

"The end goal of the programme is to generate student's independence and increase competence in goat farming, so when they graduate from the school, they can have their own farming, becoming Indonesian Cattle Farming Generation," said Dede.

To ensure the sustainability of the programme, the UGM students involved the leadership of the school. Thus, they can continue similar programme to the new students of the school in the future.