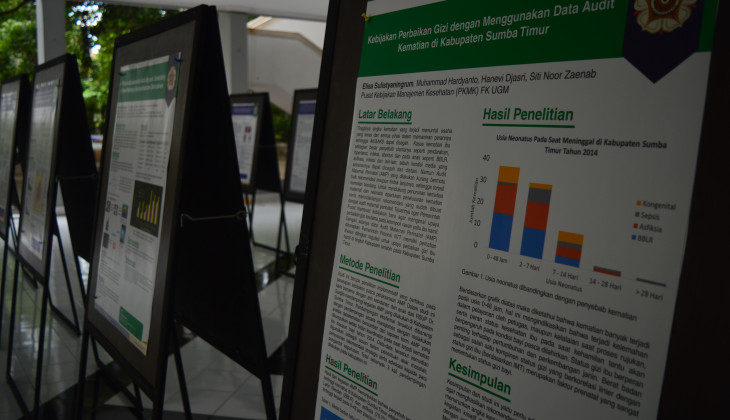 Faculty of Medicine UGM will have a scientific celebration titled Health Research Expo (HRE) I from 17 May – 17 June 2016, showcasing all research projects conducted by lecturers, researchers, and students of the Faculty in the past year in the form of abstracts, expo posters, and seminars.
"Faculty of Medicine UGM pioneers the scientific research celebration that has never been conducted previously. This will run annually with more participants," said chief of seminar events , dr. M. Ari Zucha, Ph.D., in a press conference on Tuesday (17/5) in the Graha Wiyata Hall, Yogyakarta.
The event aims at giving ideas and access to students to get information on available researches in a bid to trigger their interest in research.
Researchers who become speakers in the event will have the opportunity to earn Research of the Year 2016 awards. All materials in the event will further be disseminated in a canal website of science and information to share the sciences to users.
"We believe that from among the many students here, qualified researchers will emerge who will be demanded by Indonesia in the future," said Vice-Dean for Research and Community Service, Prof. dr. Adi Utarini, MPH., M.Sc., Ph.D.
Faculty of Medicine also pioneered the Integrated Research Laboratory to provide international standard research facilities with an integrated system.
She conveyed that the Faculty's research roadmap prioritises research on two themes: fitness, aging, and healthy life style, and another theme related to medical intervention and public health that can improve public health quality.
"We hope those two big themes will help us devise the mapping of the strength of researchers which will be informed to others, stakeholders, as well as DIPI (Indonesian Science Funding) agency as one of research donors," she added.