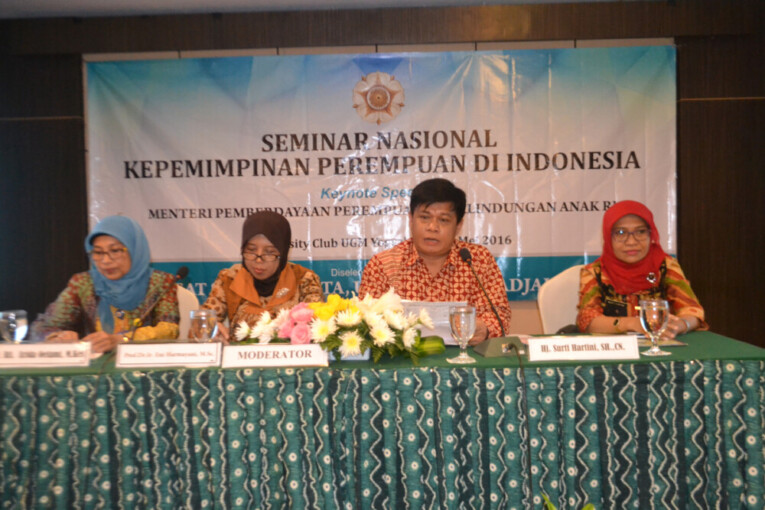 UGM signed a Memorandum of Understanding (MoU) with University of Canberra (UoC), Australia, on Tuesday (24/5) at the UGM Main Office. The MoU is the framework that initiates the mutual cooperation that will happen in the future.
One issue arising at the meeting was the opportunity for UGM to send its academic staff to UoC to study at doctoral level.
"We hope to be able to send our academicstaff to continue their studies in Canberra to earn a Ph.D degrees as some of our staff are yet to earn them," said Vice-Rector for Cooperation and Alumni, Dr. Paripurna, S.H., M.Hum., LL.M.
This was drew a positive response from Acting Vice-Counsellor & President of UoC, Prof. Frances Shannon, who said that the opportunity was open. Currently, there are several scholarship schemes to study in Australia, including for highlevel research.
"Scholarships for studying at UoC are available from many sources, universities, government, or other institutions," she said.
In the meeting they also discussed student exchange between the two universities. UoC offers opportunities for UGM students to study for 12 months at UoC to learn about the life there and experience the academic environment there.
UoC, which is located in the capital of Australia, provides a multi-cultural environment with almost a quarter of its students being international students. According to Prof. Shannon, this is a good opportunity for Indonesian students to study in the centre of an international environment and gain valuable experience.
For UoC, the cooperation with UGM also opens up opportunities to expand areas of study in science, environment, or social sciences. She hoped in the future both universities would establish cooperation in research and publications in international journals.