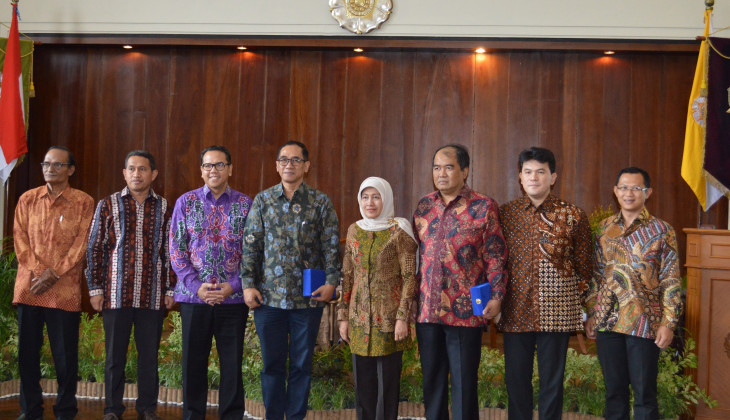 Association of Indian Ocean Rim Association (IORA) seems to be unknown among Indonesians, even for higher learning and schools. In fact, Indian Ocean is the front yard of Indonesia that has abundant marine resources. Geographically and geo-strategically, it is also important in terms of economic affairs and global security defence .

"Economically speaking, the Indian Ocean has prospective potential such as the huge market with 2.5 billions of population. In fact, as high as70 percent of world trade pass through this region," said Totok Prianamto, Head of Cooperation and Investment Agency of Yogyakarta branch at the UGM Senate Hall on Thursday (26/5).

Reading out the remarks of Governor of the Province, Sri Sultan Hamengkubuwono X, in the socialisation seminar of IORA, Totok said the Indian Ocean also has 55 percent of world oil reserves and 40 percent of world gas reserves, a third of world tuna production, and other high economic mineral reserves.
Related to this issue, Yogyakarta which is continguous to the Indian Ocean is directing the development to maritime orientation. Middle term development vision with the adage From Agriculture to Maritime Business needs to be taken as currently the orientation has been much on the agricultural land.
"In the future, development orientation is directed towards the south that borders with the Indian Ocean, focusing more on the maritime sector," said Totok Prianamto.

Benyamin Carnadi, Director for Pacific & Africa Cooperations of the Foreign Affairs Ministry said with the strategic position, Indonesia has many benefits. Evidence showed the maritime history of Indonesia and it obviously has a maritime identity.
"Recently, in the 20th century we played more roles in the Asean and APEC that orientate more on the Pacific. That's why we ask for input from UGM academic community and surrounding universities on this matter," he said.
UGM Vice-Rector for Cooperation and Alumni, Dr. Paripurna P. Sugarda, S.H., L.L.M, added that IORA has 21 member countries across the Indian Ocean. For years 2015 -2017, Indonesia is chairman of IORA.

"So, it is important for Indonesia to make use of this position to enhance the multilateral relations. We can make use the position of the association as good as possible in the international community," he said.
The Seminar is a cooperation between Foreign Affairs Ministry, Yogyakarta regional government, and Universitas Gadjah Mada, presenting speakers Riaz Saehu, Director of KSI ASPASAF in the Ministry, Prof. dr. M. Abdul Karim, M.A from UIN Sunan Kalijaga university, Totok Prianamto, and Suadi, Ph.D.