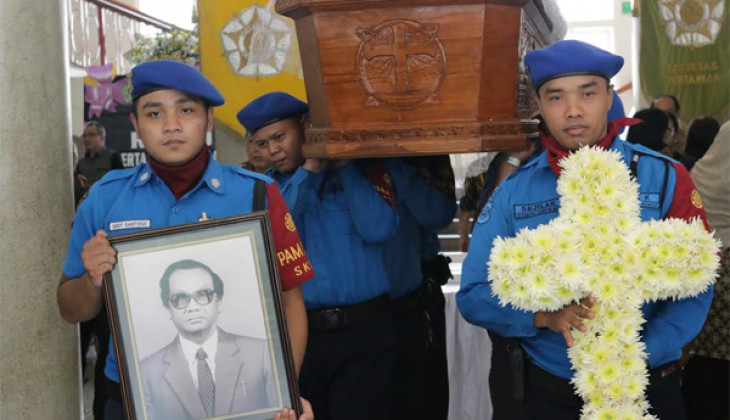 UGM is grieving once again. One of its best academic community members, professor emeritus of Faculty of Agriculture, Prof. Dr. Ir Haryono Semangun, passed away on 16 May 2016 at Sardjito General Hospital. The man born in Salatiga 85 years ago was laid at UGM graveyard at Sawit Sari on 27 May 2016. Previously, the body was laid at Balairung hall to be given last respect from UGM academic community.
Rector of UGM represented by Rector of Research and Community Service, Prof. Suratman, conveyed condolences to the family on behalf of the academic community. Prof. Haryono in his life had great commitment and dedication to UGM and Indonesia.
"He also gave good examples to students and colleagues. I hope his contributions to science can be followed by the next generation," he said on Friday (27/5) during the ceremony.
The former Dean of Agricultural Faculty left his wife and five children. Haryono was also the initiator of the Fitopathology Association of Indonesia.