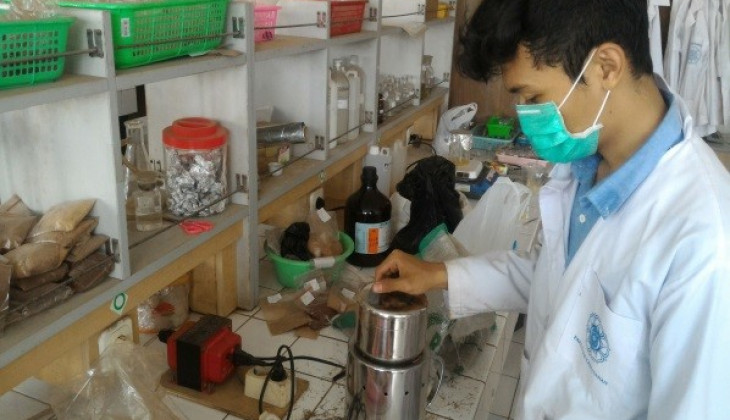 Casuarina equistifolia sp or Australian pine trees are commonly found in the waterfront area, including in the area of Samas Beach, Bantul. The number of the trees is enough to create brisk air. However, the residual part of the tree would scatter on the road and endanger bikers. This issue gives an idea to UGM students to find the potential benefits of this plant waste.
"There are many plant wastes which have not been used by the local community. This potential makes us think of doing research on how to manage the waste," said Muh Malik Ibrahim, Wednesday (8/6).
Together with Muhammad Fathi Kawakibi, Andiar Yudha Rizki D, Muhammad Fathi Hibatullah, and Sita Rahmania Putri, he analyzed the tannin content of the waste.
Tannin which spreads in many parts of the plant such as leaves, wood, bark, twigs, roots and fruit, is an active substance that was first used to process animal skins as a vegetable tanning material. However, research on the particular subject that considers environmental factor has not yet been done. Thus, they decided to do research about eco-friendly based process. Hopefully, these findings will be able to compete in the development of world leather industry.
After going through a series of stages of testing, they discovered that tannin contained in the tree can be used as a vegetable tanning material. Mixing the three parts of the tree can produce high levels of tannin, moisture content and good tannic quality.
This research is expected to be a new light on utilization of waste from the bark, leaves, and fruit as an alternative material so we could maintain the conservation of the trees.
"This study is expected to provide information on the levels of tannins in the Casuarina equistifolia sp tree and as a reference on further processing. Moreover, it is also expected to provide information in order to increase the economic value and reduce litter from the roads," said Malik.