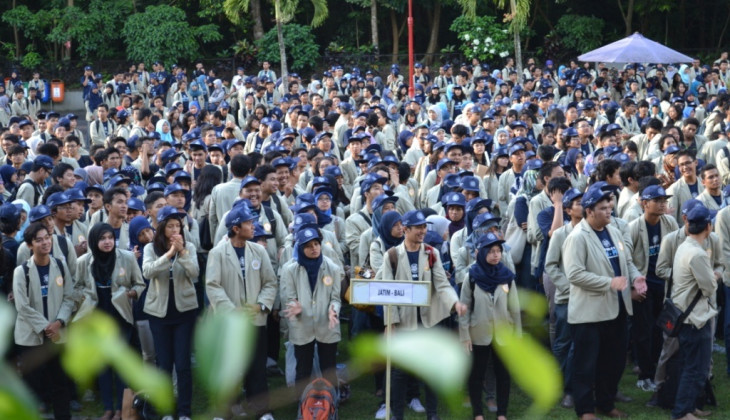 A total of 5813 students of UGM will join KKN PPM (comunity service activity) 2016. This will be held from June 20 to August 7, 2016 in 33 provinces that consist of 108 districts, 179 sub-districts, and 276 villages. As many as 16 of these locations are in the border area. According to the plan, the release of thousands of participants will be conducted by the Coordinating Minister of Human Development and Culture, Puan Maharani.
"The release of KKN PPM 2016 participants is planned to be done directly by Puan Maharani and attended by the Governor of Central Java, Ganjar Pranowo, on Monday," said the Director of the Directorate of Community Service, Ir. Irfan Dwidya Prijambada, M. Eng., Ph.D., on Thursday (16/6).
Meanwhile, the number of field lecturers (DPL) involved in the progam is as many as 221 people with 25 regional coordinators (district coordinator). During KKN, both students, lecturers, and coordinators are covered by insurance funded by the university. This is done to anticipate the risk of health problems and accidents during the program.
"The insurance is valid from 20 days before and 20 days after the program," he added.
Irfan explained the financial assistance includes compensation for death, emergency assistance for the evacuation and repatriation of the bodies or accident, permanent disability, medical reimbursements or medical or surgical treatment, as well as hospitalization assistance.
In addition, UGM arranges funeral expenses, compensation for broken bones, compensation for natural disasters, the cost of physiotherapy, the cost of trauma counseling and medical assistance tools.
"So, the same as the previous year, UGM set up collateral such as health care costs and accident assistance," Irfan stated.