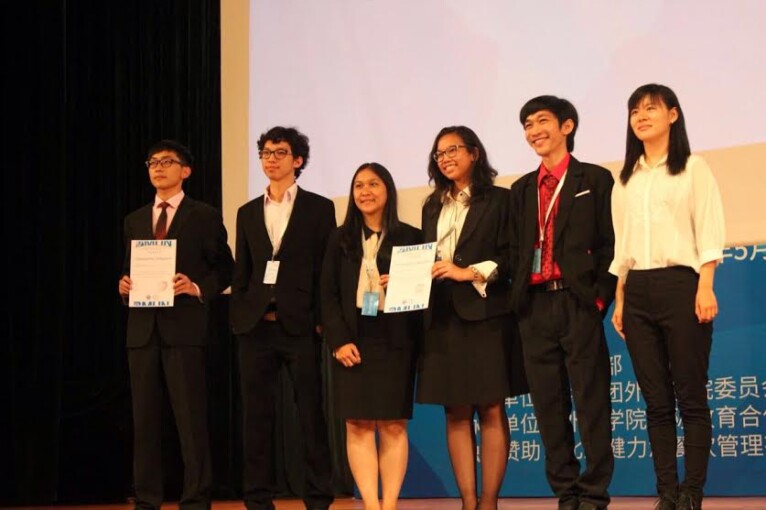 Five students from the Center for Religious and Cross-cultural Studies (CRCS), Gadjah Mada University, were invited to join the Asian Graduate Student Fellowship from 22nd May to 15th July 2016 in Singapore, two from the 2013 batch (Fredy Torang and Yoga Khoiri Ali) and three from the 2014 batch (Abdul Mujib, Aziz Anwar Fachrudin, and Farihatul Qamariyah). Two more (Partigor Daud Sihombing and Subandri Simbolon) have been selected as presenters at the Graduate Forum that will be held in July 2016. This will set a record for the highest number of CRCS students selected as Asian Graduate Student Fellows and Graduate Forum presenters.
Starting in 2005, the Graduate Student Fellowship Program, hosted by Asia Research Institute at the National University of Singapore, has offered graduate students from Southeast Asian universities and countries working on Asia-focused topics related to the Humanities and Social Sciences to spend two months based at the Asia Research Institute where they are mentored by ARI researchers and collaborate with other fellows from around the region.
The five CRCS students will bring research projects connected to their thesis projects that are especially related to ARI's topic clusters including Cultural Studies in Asia and Religion and Globalization. Mujib's project is entitled "The Relevance of Interreligious Relations in Shaping of Experience in Diversity and Pluralist Attitudes". Aziz's research on ISIS discourse is titled "Indonesian Islamist Ideological Responses to the Islamic State". Qamariyah's research is entitled "Women, Islam, and Economic Activity by Examining the Religious Ethics of Muslim Business Women in Indonesia". Fredy's topic of research is "A Faith Based Organization in Humanitarian Diplomacy: A Case Study of the Jesuit Refugee in Yogyakarta" and Yoga's research examines "The Spirituality of Rain Water from the South East Slope of Mountain Merapi".
This fellowship culminates with a conference for the fellows as well as other students from the region to present their research at the end of the program. Since the primary goal of this program is to produce an academic paper that will be presented in the Graduate Forum, ARI has organized a course in Academic English Writing and Communication to improve the student's academic expertise as well as enrich their international experiences. This year, ARI invited fellows from more diverse backgrounds compared with the previous year: Indonesia, Malaysia, Thailand, Cambodia, Myanmar, Vietnam, Philippines, Japan, Taiwan, Korea, China, India, and USA.