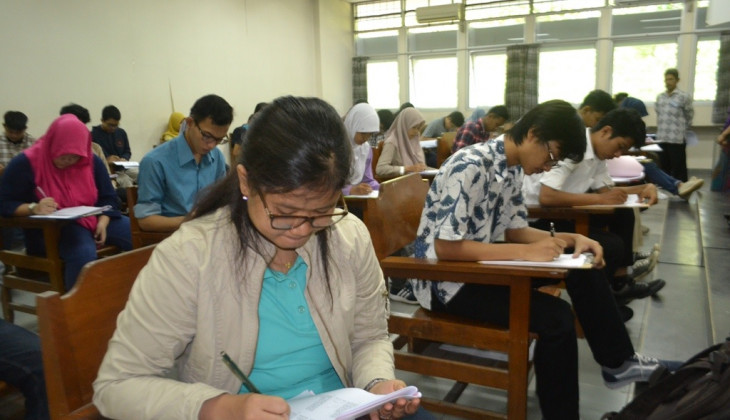 As many as 6,070 participants sit in the Entrance Test for Universitas Gadjah Mada's Vocational School batch two on Saturday (16/7). Male participants are 2,809 and female 3,261. As many as 3,366 people do the science-technology tests, 2,299 socio-humanities, and 405 mixed. This is an increase of 63.17% in terms of number of participants from last year, which was 3,720.
UGM Director for Education and Teaching, Dr. Agr. Ir. Sri Peni Wastutiningsih, said the second intake for Vocational School was the last one to accept new students. "Written test selection batch one was on 5 June with the result being announced on 1 July 2016," said Peni on Saturday (16/7).
Peni explained the most participants in science-technology are in for Medical Records, Civil Engineering, and Mechanical Engineering diploma programme. For Socio-humanities, these are Accounting, Management and Archiving. She added the current test spread to 13 locations that consist of seven Faculties/Vocational School, employing 608 monitors. Peni further added the independent test was done fully by UGM since the registration up to test monitoring.
Meanwhile, there are 2 participants with special need joining the test.
"The results of the second batch test for Vocational School will be announced on 21 July 2016," she said.