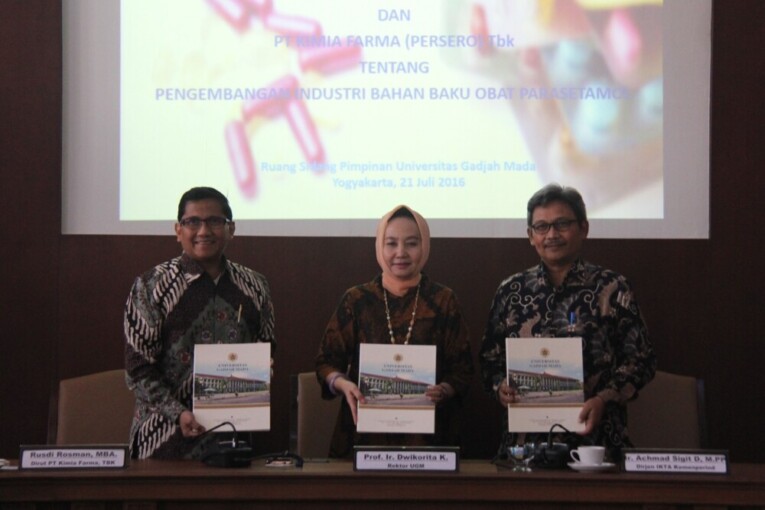 Waste is still a serious problem in the country. Urban waste increases every year. Waste that is not managed well may threaten public health.
Waste management has actually been conducted by government and society, including by those that uses incinerators. In developed countries, incinerators are used not only to process waste but also to generate power, unlike in Indonesia. "Regretfully, use of incinerators in Indonesia is inefficiennt and ineffective," said Edy Wiyono on Thursday (21/7) during his open doctoral promotion at Faculty of Engineering at UGM.
The lecturer from Institut Teknologi Adhi Tama Surabaya (ITATS) said the mixed waste with high level of water cause incinerators to work ineffectively. Incinerators also need burners that have to stay on during the burning process, making high operational costs inevitable.
Defending his dissertation entitled Urban Waste Management Process as Alternative to Energy Resource, Edy said efforts need to be made to improve incinerators performance so that the energy it produces can be utilised. One of the ways is to optimise the operational condition of the incinerators.
Edy's research showed that the type of waste affects the burning temperature highly. Cotton, polyethylene, paper, and mixed waste with water level up to 40% can burn by itself while wet waste with over 80% water level cannot.
"Polyethylene plastic waste makes the highest burning temperature while mixed waste showed lower maximum room temperatures," he said.
Edy explained the speed of oxygen supply affects the burning room temperature and speed of mass change. Increase in oxygen supply speed will also increase burning room temperature and speed in mass change up to the critical point by 1/minute. The increase in oxygen speed that exceeds the critical point causes the burning room temperature reduced while the speed in mass change also reduces.
"Addition of oxygen supply speed to urban waste burning will reduce the concentrates of CO, NOx, anf SOx in gas, the opposite result CO2 increases," he said.
Edy said at the waste burning for calor energy he suggested to use waste with water level a maximum of 25%. The type of waste as fuel for drying and generating steam is monowaste such as cotton, polyethylene plastic, and mixed waste with the polyethylene component a minimum of 40% and wet waste a maximum of 20%. The type of waste to be made fuel for steam generator is cotton and polyethylene plastic waste, and mixed waste with wet waste component a maximum of 20%.
"Paper is not to be used as monofuel for the incinerators," he said.
Edy also suggested to divide fresh waste based on the components, also to shred fresh waste for the fuel with water level in the waste not exceeding 25%.