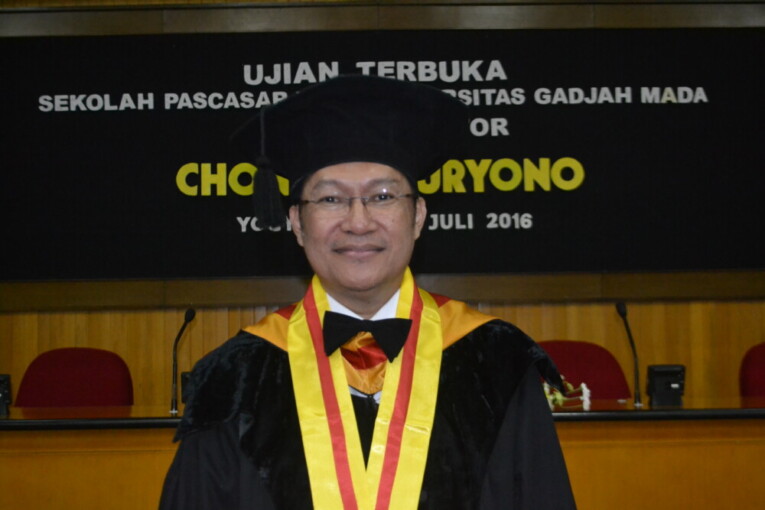 The Mekarsari Park in Mekarsari village, Bogor city, West Java, is an open agrotourism destination that serves as an alternative to tourists. This park boasts the conservation of world's largest tropical fruits, even excellent species of fruits are collected here from all regions in Indonesia. The park, located 30 kilometers from Jakarta, spans 264 hectares in size with visitors reaching 285,120 per year.
Research conducted by lecturer from Trisakti Tourism Academy, Chondro Suryono, stated that the management of the park area needs to take environment into account as well as local community empowerment and revenue increase by establishing the park's Research and Develoment Unit.
In his views, the increase of Mekarsari population due to tourists arrivals have caused an active interaction between tourism managers and tourists. This bears in mind the ratio standard between park lands and number of parks. "Ideal ratio is 8:1, and to maintain the trees intact from visitors, strict regulations and signs need to be in place for visitors to comply," said Suryono during his doctoral promotion at UGM Graduate School on Thursday (28/7).
He added the sustainable agrotourism management has to involve tourism unique aspects that also have to be innovative whilst preserving environment sustainability and engaging the community. Meanwhile, community empowerment can be made by proactive events for coporate social responsibility, "Not only to accommodate requests," he said.
Besides, the ratio between numbers of employees from Mekarsari area and elsewhere which is 3:1 needs to be mantained.
Even if revenues from year 2009 to 2013 showed a decrease, but park managers can do improvements through grouping of park sites based on zones of excellence. "This is in line with the park's vision to educate visitors where visitors are required to follow one certain event related to seedings," he concluded.