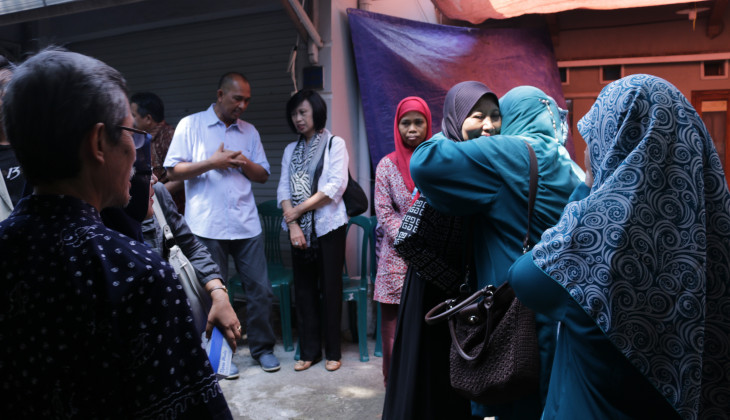 UGM has to grieve once again after one of its best students passed away. Yolasti Aini, died on Wednesday (27/7) after having been treated for several days at Dr. Sardjito General Hospital. Dozens of mourned friends and families visited her home in Pringgolayan village in Banguntapan, Bantul regency.
Yolasti, Agricultural Industry Technology student class of 2013, had joined the Student Community Service programme in Wonosobo city in Central Java. She had no records of diseases history. But after the Eid in early July, Yolasti complained of nausea and headache. She was brought to the closest health centre at the area and her condition had improved. But not long afterwards, her condition deteriorated, forcing them to send her to hospitals in Wonosobo. In the end, she was transferred to Dr. Sardjito General hospital for more intensive care.
"We and her friends brought her to and cared for her alternatingly at hospitals in Wonosobo," said local chairman of student community service, Yana Darmawan, on Thursday (28/7).
Yana said their lecturer supervisors always asked all students to keep their health well by good diet and rest.
"The disease suffered by Yolasti had nothing to do with the community service programmes or diet, as we all have the same programme," he added.
All through the community service programme, Yolasti had always been cheerful and friendly. She even was the most driven to find fundings for their programme to run well. "She was cheerful, friendly, and lively. We really miss her," said Yana.
The mother of Yolasti, Dra. Susilastuti, M.Si., said the death of her daughter was due to her current disease. She had no other medical records. But God had wanted something else. Yolasti passed away during her hospitalisation.