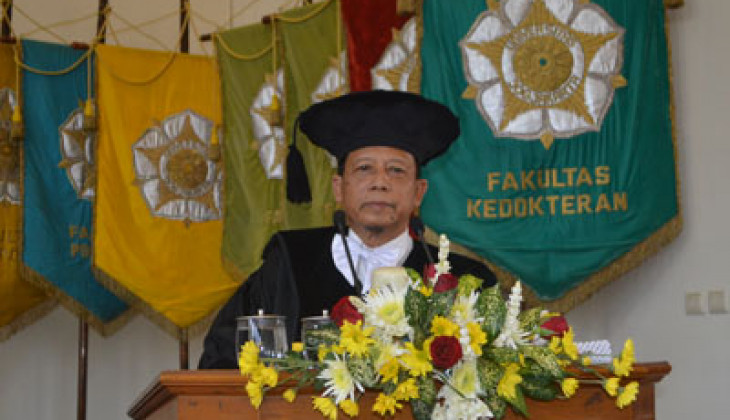 Public health services in Indonesia have progressed in the recent years, including in primary service sector. People can now easily access primary health services in terms of promotive, preventive, and protective aspects while these are relatively affordable. Challenges in the road to the future, however, are still found in this issue.
Prof. Dr. dr. KRT. Adi Heru Husodo, M.S., DCN., DLSHTM., lecturer in public health sciences at Faculty of Medicine UGM, said presently there were many problems of health being unresolved, starting from zoonotic diseases, disease emerging due to field work, diseases due to global climate change, etc.
"The quality of primary health services in Indonesia still needs to be improved," said he on Tuesday (2/8) when delivering his speech for his professorship inauguration in the Senate Hall of UGM.
In the speech titled the Preventive Medical Role as the Main Family Doctor towards Building Indonesia's Public Health, Adi said the approach to improvement of primary health services needed to be made. Early diagnosis and rapid treatment are necessary to do.
"In primary health service practices, early diagnosis and rapid treatment are doable," said Chairman of Family Doctor Department, Community and Bioethics unit of the Faculty at UGM.
The man born in Kediri, 59 years ago, said an increase in skills and competence is needed of general practitioners to giving primary health service practices that will eventually allow them to give better care to patients. Adi also suggested the primary health services to be included in the university curriculum in order to produce qualified doctors in response to the needs of society.
"Currently, we're already in the ASEAN Economic Community era. So, the quality of primary health services has to be improved so as to be competitive with that of other nations," he said.