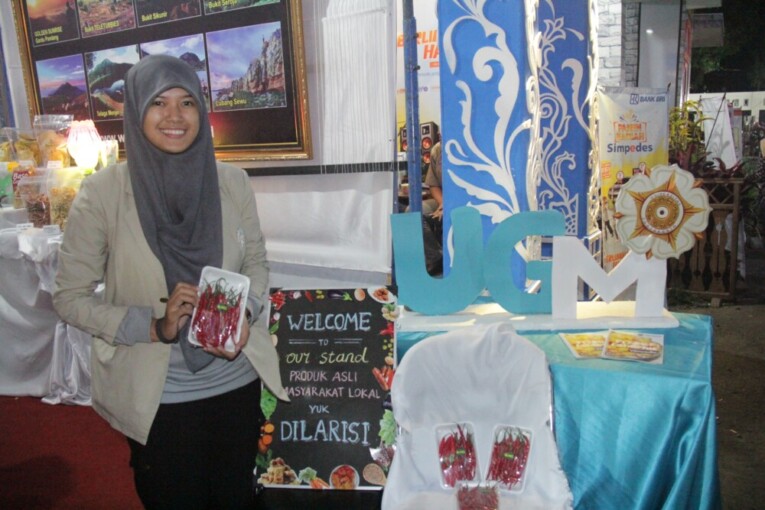 Community Service Director of UGM Institute for Research and Community Service, Ir. Irfan Dwidya Prijambada M.Eng., Ph.D., made monitoring and evaluation to the location of Student Community Service in Wonosobo, Central Java. He was accompanied by Head of Development, Nanung Agus Fitriyanto, S.Pt. M.Sc., Ph.D., and Drs. Djarot Heru Santosa, M.Hum.
The team visited the Wonosobo Expo that is organised by the UGM students on the field to develop and promote the prosperity of the local people. The students explained to them how they run the projects on the field, how they adapt to the local habit and schedules, as well as how they maintain their health to always stay fit. They also told them how the local people assist the students in carrying out their projects to run well. The supervising lecturers asked them to always keep their health well and not to work too hard.
Irfan said that at the end of each Student Community Service programme, UGM will do monitoring and evaluation at various areas across Indonesia. "Monitoring and evaluation is required to do so we know directly the condition on the field, especially related to the progress of the program and the health of the students," said Irfan.